Obesity
Obesity is the most common metabolic disorder in the developed world and affects 20% of the Spanish population.
It can manifest at any stage of life, and its prevalence increases progressively with age.
Calculating the body mass index (BMI) is the most practical method for determining if an individual is obese.
Along with environmental factors, the causes of obesity can be an increase in caloric intake, a genetic predisposition and, on rare occasions, hormonal causes and neurological diseases.
A proper diet should provide an individual with an adequate amount of calories, proteins, carbohydrates, lipids, minerals, vitamins, water and fibre for their age, sex, stage of development and body condition.
A varied diet ensures the balanced intake of all nutrients, individually adjusting the necessary calories based on activity levels.
Learn all about obesity [Infography only available in Spanish]
Download document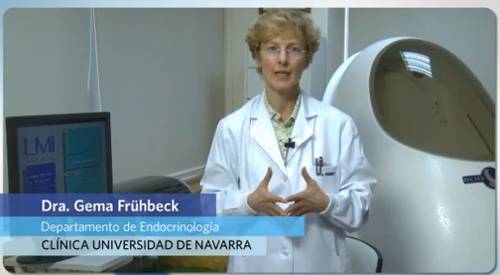 Thin people may be obese. [Video only available in Spanish]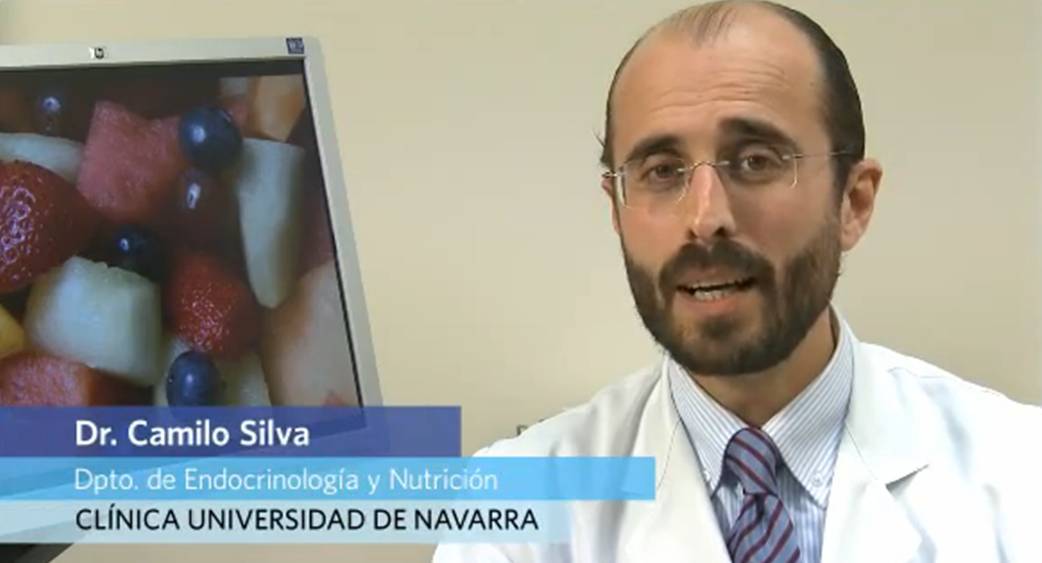 Is there an ideal diet? [Video only available in Spanish]
Obesity symptoms are caused by the increase in body weight and the consequences and complications that this increase entails and are responsible for the shortened life expectancy of patients with obesity.
Fatigue and difficulty performing daily tasks are common limitations induced by obesity.
Obesity can also lead to metabolic complications such as diabetes mellitus, increase levels of triglycerides, cholesterol and uric acid, which can cause gout.
It can also reduce the body's tolerance to effort.
Obesity promotes the onset of arterial hypertension and represents a vascular risk factor for the development of heart failure and strokes.
Joint complications, especially in the hips and knees, can limit physical activity.
When the excess weight is very high, it can cause sleep pane syndrome, which reduces the level of oxygen in the blood and can damage body tissues.
Additionally, patients with obesity have a higher frequency of cholelithiasis, hepatic steatosis and hiatal hernia.
Fatty tissue accumulates when the energy intake (in the form of calories) is higher than body's calorie consumption in resting conditions (baseline metabolism), the production of heat and the calorie consumption resulting from physical activity.
In the large majority of cases, obesity results from an increase in caloric intake, and is frequently associated with a sedentary lifestyle.
Other environmental factors and genetic predispositions can play a role.
Psychotropic treatments (such as the use of some antidepressants and tranquilizers) and hormonal treatments (especially oestrogen compounds) can promote weight gain.
Often, circumstances that induce anxiety are accompanied by a compulsive eating habit that favours excess weight.
Smoking cessation often causing weight gain, although this phenomenon is not necessarily inevitable.
On rare occasions, obesity can be due to hormonal causes such as hypothyroidism and Cushing's syndrome.
It can also be caused by neurological or hereditary diseases that affect the brain's hunger and satiety centre located in the hypothalamus.
Morbid obesity represents extreme excess weight, with a body mass index greater than 35-40 (BMI = weight in kg/height in m2)
It is a chronic disease that significantly reduces an individual's quality of life and significantly increases their risk of serious complications, especially cardiovascular, respiratory and metabolic, which endangers their life expectancy.
The treatment is based on implementing a personalised low-calorie dietary plan and a physical activity programme, which, along with appropriate pharmacological support and the necessary nutritional education, is aimed at creating a negative caloric balance, enabling the patient to progressively lower their body's excess fat.
If the initial treatment fails, the need to adopt other therapeutic measures such as bariatric surgery is assessed. This surgical treatment facilitates the escape from a life-threatening situation in which patients with morbid obesity find themselves.
Obesity is the most common nutritional disease in children and adolescents in developed countries.
Early treatment is very important due to the negative consequences of obesity for both the health and psychological state and development of children and adolescents. Success lies in changing to feeding regimens that promote long-term weight loss. These changes must be considered along with physical exercise (at least three times a week) and reducing passive activities.
Paediatric obesity can be due to various genetic and environmental factors and to factors related to low energy expenditure. Approximately 80% of children and adolescents with obesity will continue with obesity into adulthood.
It is difficult to know whether these psychological disorders precede obesity or are a consequence of the disease. The persistence of paediatric obesity to adulthood significantly increases the risk of diseases such as diabetes mellitus, cardiovascular diseases, hypertension and inflammation and gallstones.
our diagnostic

and therapeutic system

In addition to calculating the body mass index, we at the Clínica determine the fat percentage with a tool called the Bod-Pod."
you may

BE INTERESTED

Learn why the Clínica Universidad de Navarra is different from other hospitals.

Want to participate in our clinical trials? Learn which ones are active.

Know what we do for our international patients