Obesity
Overweight, much more than just an aesthetic problem

The Clinic's Area of Obesity is formed by a multidisciplinary team of physicians from different specialties, nurses and nutritionists.
Being accredited as an International Centre of Excellence in Obesity Surgery by the International Federation for Bariatric Surgery (IFSO), we are the only centre in Spain that, in addition to this accreditation, is recognised as a European Centre of Excellence in the treatment of obesity by the EASO (European Society for the Study of Obesity).
Having over 20 years of experience in the treatment of obesity, our professionals are experts in the diagnosis and management of patients with significant overweight problems. The surgeons are trained in obesity surgery techniques at world-leading centres in the USA and Europe.

We offer all the therapeutic techniques currently available to solve obesity. Within 24-48 hours our team of specialists will assess your case and propose the best treatment for you.
A team of nurses and nutritionists, who are highly specialised in patients with obesity problems, carry out telephone and face-to-face monitoring throughout the entire process guaranteeing continuity of healthcare for patients. The aim is to provide the patient with all the necessary information and help them to maintain the proposed weight loss.
Contact us if you need more information or advice on the checkup you need.
Why choose the Clínica Universidad de Navarra
Results
With over 20 years of experience and a team of professionals formed in centres of international reference, we offer the best results, guarantee and safety.
Accreditation
International Centre of Excellence in Obesity Surgery, accredited by the International Federation for Bariatric Surgery (IFSO) and the European Society for the Study of Obesity (EASO).
Speed
We will carry out a complete diagnostic study of your case within 24-48 hours, which will be assessed by our team and we will recommend the most appropriate treatment.
Follow-up
Thanks to the experience and interdisciplinary work, patients receive a detailed follow-up during the whole process, thus maximising the guarantees of success.
A treatment plan for each patient
At the Clinic we have all the treatments available so that we can offer each patient the one that best meets their needs.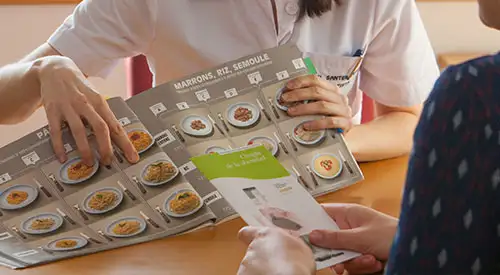 Nutritional monitoring
A team of specialised nutritionists and dieticians, who are in charge of an individualised study and being aware of the habits of each patient, help them to lose weight in a healthy manner and modify their habits and lifestyle to achieve a lasting result.
It is indicated for overweight and slightly obese people who have not frequently been on weight loss diets.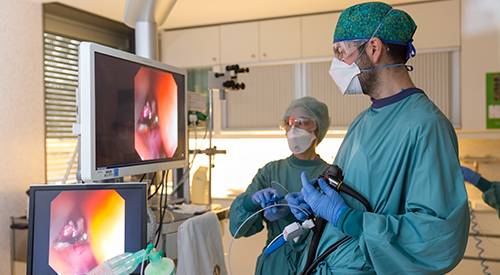 Endoscopic techniques
Very effective results for people with less severe obesity. We have an Endoscopic Surgery Unit equipped with the latest technology and professionals with extensive experience in performing endoscopic techniques.
Indicated for patients with a BMI between 30-35 kg/m² without metabolic pathology and morbidly obese patients in whom surgery is rejected or contraindicated.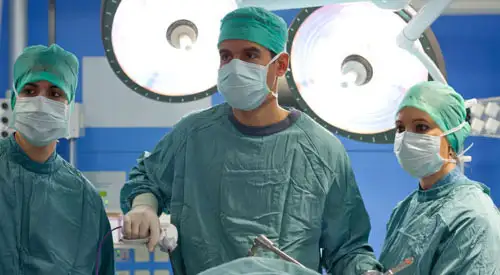 Surgical techniques
Minimally invasive surgical treatment is the alternative that offers the greatest guarantee of success. Thanks to this treatment, the patient recovers their health and quality of life in a short period of time.
It is indicated for patients with a BMI greater than 35 kg/m² or patients with a body mass index of less than 35 but with health complications associated with obesity, such as diabetes or hypertension.
The team of professionals in the Obesity Area
We approach each case in a comprehensive and personalised manner, ensuring effective medical care that increases the likelihood of success.
We help our patients to overcome their stories
Their testimonies encourage us to continue improving our services