Endoscopic treatments
Area of Obesity

Endoscopic treatment offers very effective results for people with less severe obesity.
Our Endoscopic Surgery Unit is equipped with the latest technology and professionals with extensive experience in performing endoscopic techniques.
The main advantage of endoscopic treatment is that, as it works through natural orifices and without making any incisions, it avoids scars, the complications of the procedure are very infrequent and the recovery time is shorter.
The patient must follow the dietary treatment and a programme of habit modification, both in terms of food and lifestyle, with the support of our multidisciplinary team in the Area of Obesity, that will help them to adopt a healthier lifestyle and achieve the weight loss goals they have set.
Contact us if you need more information or advice on the checkup you need.
Endoscopic treatment to reduce stomach size
24 hours of hospitalisation and a short recovery period
BMI > 35 kg/m².
with contraindication for surgery

BMI = 30-35 kg/m²
no complications associated

Patients who have undergone bariatric surgery but have regained lost weight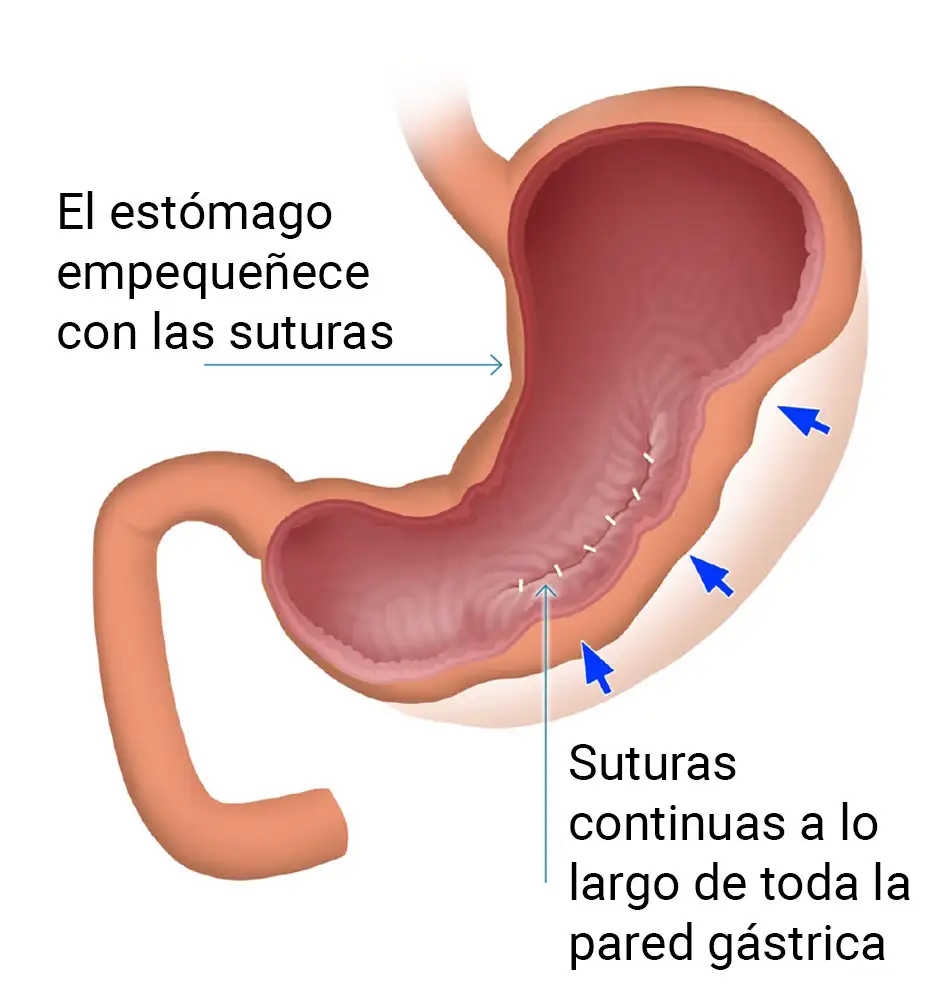 Vertical sleeve gastroplasty
Endosleeve, Apollo system®
This technique consists of the endoscopic application (without incisions) of several continuous sutures along the entire length of the gastric wall. It is a permanent and restrictive technique, i.e. it aims for early satiety and greater fullness, providing a feeling of fullness for more hours due to slower emptying.
The treatment achieves significant weight loss and an improvement in the diseases associated with obesity.
It is a permanent technique but, on some occasions, it can be reversible, repeatable and if necessary, bariatric surgery can be performed at a later date.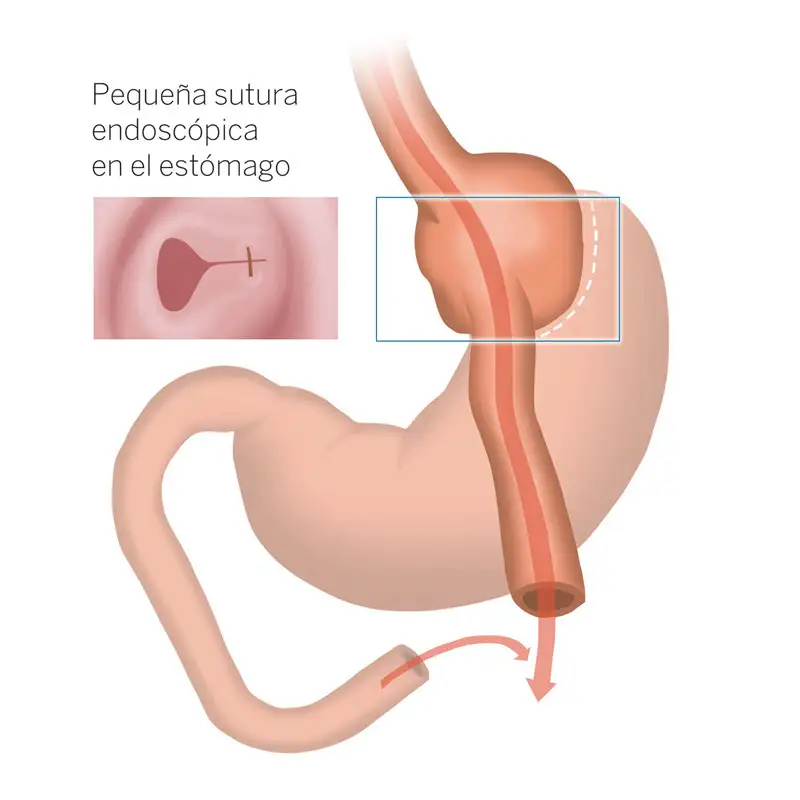 Transoral endoscopic repair
Apollo Overstitch®
The transoral endoscopic repair or TORe system uses the same materials used in the Apollo® vertical gastroplasty, allowing the application of stitches in the dilated mouth of the stomach in order to reduce its size.
In addition, in the case of a dilated gastric reservoir, it is possible to apply other sutures to the gastric reservoir to reduce its volume.
The patient must follow the dietary treatment and habit modification programme with the support of our multidisciplinary team in order to lead a healthier life and achieve the weight loss goals.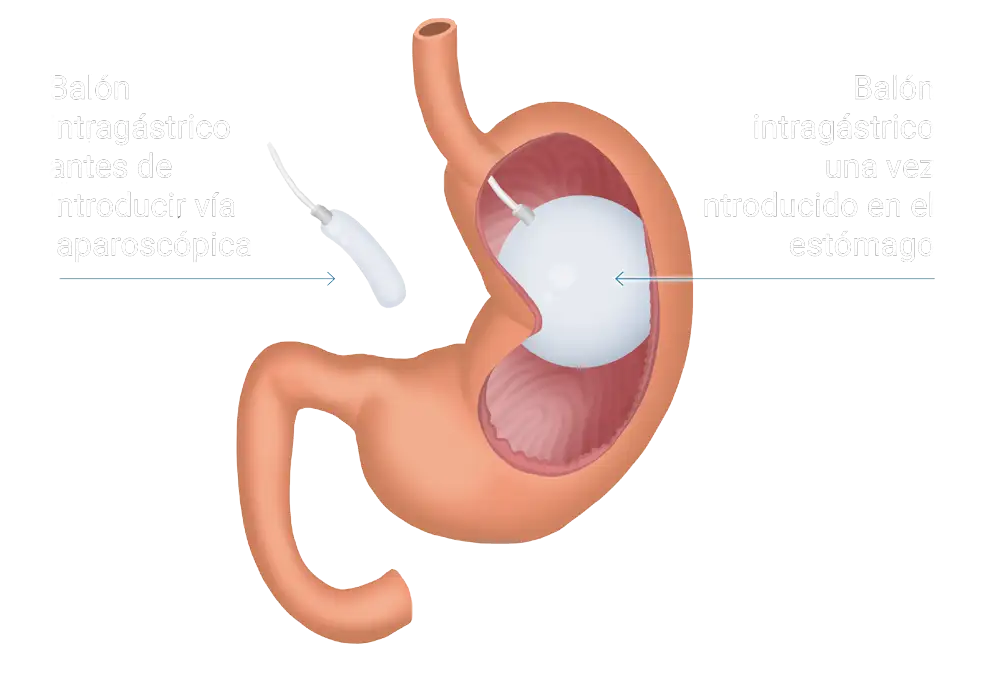 Intragastric balloon
This treatment is an alternative for those patients who cannot undergo surgical techniques or as a preliminary step before surgery, in order to lose weight more quickly.
To achieve effective weight loss, our Area of Obesity team will hold regular consultations and will provide you with a treatment plan that will help you lose weight in a healthy way and modify your habits and lifestyle.