Bariatric surgery
Surgical treatments
Area of Obesity

Minimally invasive surgical treatment is the alternative that offers the best guarantee of success. We perform these techniques using laparoscopic or robotic surgery.
Thanks to these treatments, the patient recovers health and quality of life in a short period of time.
The Area of Obesity at the Clinic is a Center of Excellence in Obesity Surgery, certification granted by the International Federation for Bariatric Surgery (IFSO), the most prestigious institution in the world in this field.
In addition, the Clinic is a leading Center of Excellence in the treatment of obesity at European level, by the European Society for the Study of Obesity (EASO).
After the obesity surgery you will achieve:
A significant improvement in your quality of life.
A decrease in health problems associated with obesity: myocardial infarction, hypertension aretrial, type 2 diabetes, varicose veins or increased risk of cancer.
Acquisition of better eating habits and a healthier lifestyle.
Contact us if you need more information or advice on the checkup you need.
How do we choose the right type of bariatric surgery for each patient?
Our interdisciplinary team studies each case in a comprehensive and personalised way so as to increase the chances of success.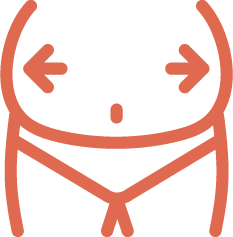 According to the clinical characteristics of the patient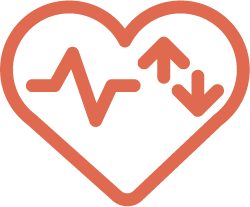 According to possible associated diseases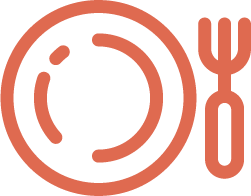 According to their eating habits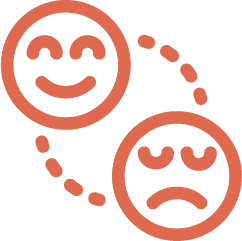 According to their
psychological profile
We perform all available techniques but, due to their proven effectiveness, these are the most recommended for our patients
Both achieve fundamental hormonal and metabolic changes to ensure sustainable weight loss over time.
BMI > 35 kg/m²

BMI = 30-35 kg/m²
with associated complications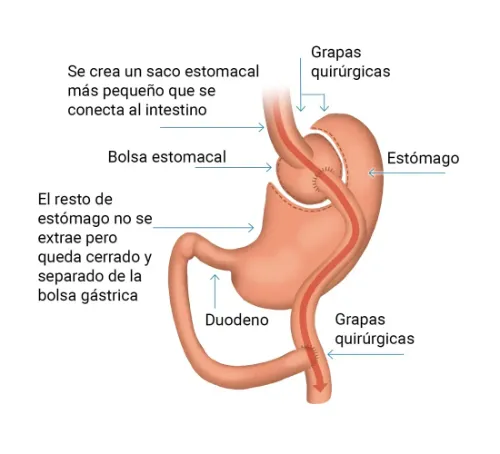 Laparoscopic Gastric Bypass
In this technique, the stomach is sectioned to reduce its size and the small intestine is sutured to the small stomach created. This reduces the amount of food ingested and its absorption.
After the intervention, the average weight lost is usually around 70% of the excess weight and 30% of the total weight.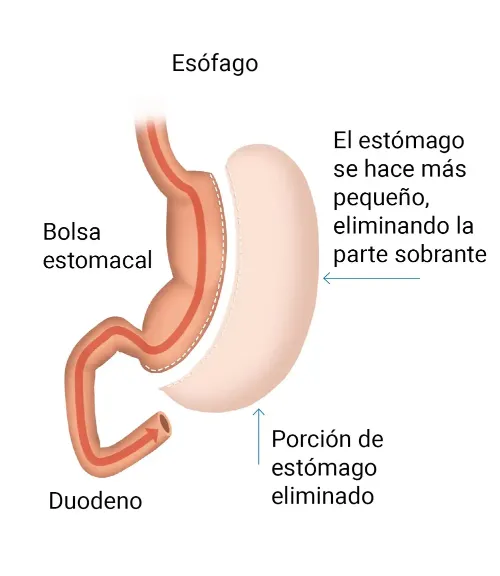 Laparoscopic tubular gastrectomy
Also called a "gastric sleeve", the stomach is sectioned into a tubular shape, removing approximately 80% of the stomach.
Although the stomach is smaller, food is digested in the same way as before the procedure, and there is no need to section the small intestine.
What is the process and recovery like after a bariatric surgery?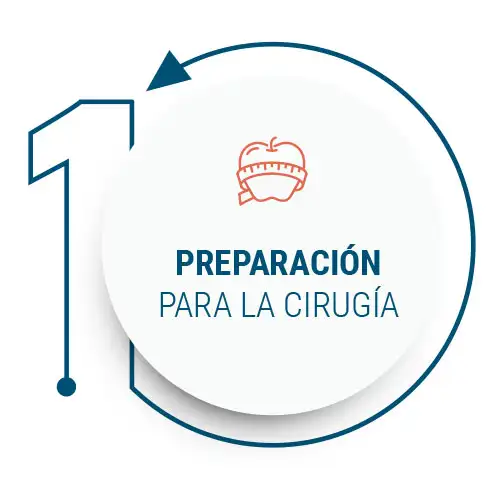 Personalised plan
1 month before surgery
with dietary guidelines, exercise and advice for a more successful surgery and better recovery.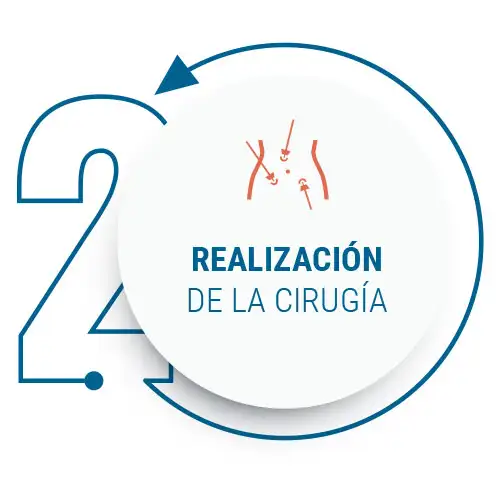 Minimally invasive surgery
via laparoscopy or robotics, minimising scars and facilitating the patient's recovery.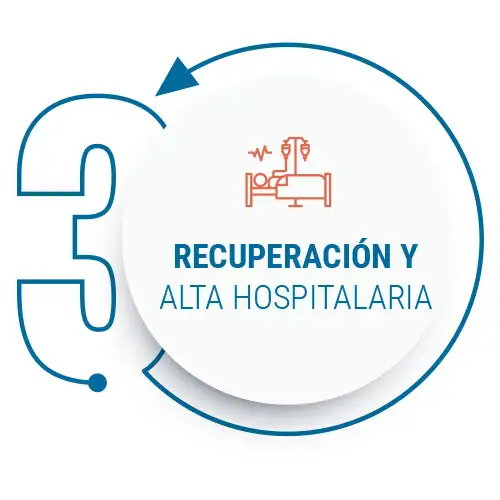 24-48 h
after surgery
once we have achieved adequate oral tolerance and good general condition, you will be discharged.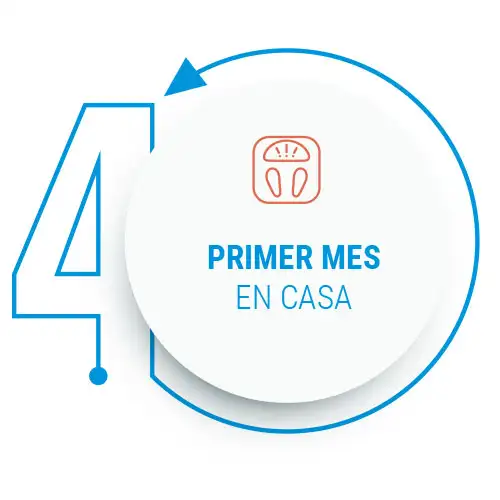 Significant weight loss
you will receive personalised instructions on nutrition, medication and exercise to start achieving your goal.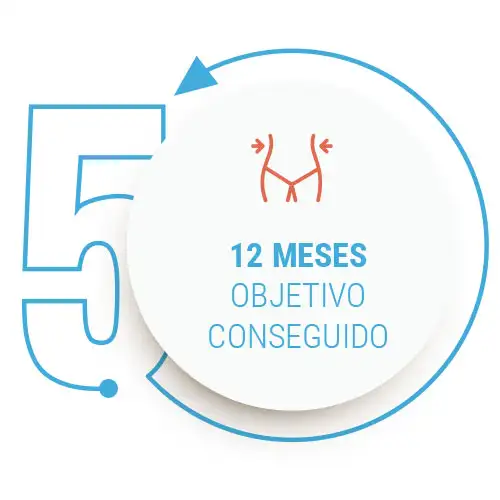 Loss of 30% of
of your weight
improving patients' quality of life and reducing the health problems associated with obesity.
"A family friend of mine had an operation at the Clínica and, when I saw the results, I didn't think twice and went for it.
I live a totally normal life, eating small meals many times, but totally normal."
BEATRIZ. BARIATRIC SURGERY IN 2017