Genomic screening
A giant step forward in precision: from preventive to predictive medicine.
The Clinic, a leader in medical screening, is committed to predictive medicine with greater precision thanks to the combination of medical screening and genetic analysis.
The genomic screening is the first genome sequencing service added to the best diagnostic technology of the Clínica Universidad de Navarra.
By means of a blood test, the professionals of the Genomic Medicine and Screening Unit of the Clínica Universidad de Navarra will study the genetic variants and possible risks that you may present.
We will inform you of the results obtained and of those alterations that are relevant to your present or future health, in order to implement the appropriate medical and preventive measures.
Genome sequencing not only gives you a more complete picture, but also provides you with a resource that you can consult again and again, helping you to improve and change your life.
Contact us if you need more information or advice on the checkup you need.
Why have a check-up at the Clínica Universidad de Navarra
We are the best private hospital in Spain for the eighth consecutive year.
(Ranking Monitor de Reputación Sanitaria 2022)
Pioneers
The only Spanish hospital currently offering genetic screening combining genome sequencing with our Screening Unit's experience.
Personalized
The Clínica's Genomic Medicine Unit will interpret each person's genetic variants and perform a health check.
Technology
We have unique medical technology in Spain. Ultra-low dose spectral CT allows a more accurate and complete whole body scan.
A unique combination
Genetic precision merged with our diagnostic technology
What information will I know?
With the Genomic Checkup you will be able to know how your health is now.
Information on more than 650 diseases of genetic origin (cardiovascular diseases, neurological disorders, cancer susceptibility, coagulation disorders, endocrine and metabolic disorders, mitochondrial diseases and immune system disorders) based on the analysis of 566 genes.

More comprehensive analysis of cardiovascular diseases and cancer risk.

Information on 15 multifactorial diseases.

Information on more than 225 diseases that you can carry and potentially pass on to your children.

Information on how your body reacts to more than 300 drugs based on your genetics.

Information on more than 50 genetic traits related to diet, athleticism, longevity, nutrition, behavior, cardiovascular health, metabolism and immune system.

Encryption, anonymization and high security storage of your genetic information.

Information about your ancestors.
Who is it intended for?
The test is aimed at any healthy patient proactive in the care of their health.
People who have NO symptoms but wish to know their health status and possible risk factors.

SPECIAL ATTENTION: If there is suspicion of hereditary disease, a specific genetic diagnostic test will be performed.

People who are concerned about their health and want to detect problems as early as possible in order to start treating them as soon as possible or take preventive measures.
How is a Genomic Screening at the Clínica Universidad de Navarra?
For the first time, leading diagnostic technologies are being combined with the Screening Unit's experience and expertise, along with the high precision of the world's most reliable whole genome sequencing test. Genetic test
A blood sample allows us to sequence your genome to identify how you are predisposed to future diseases. Health check
To complete your genomic test, the Screening Unit will schedule a whole-body CT scan, a full blood screening and an appointment with a specialist in internal medicine. Assessment, guidelines and monitoring
The genome sequencing results will become available after 15 weeks. With all the results and the full report, our professionals will advise you on recommendations to follow.
Our team of professionals
The Clinic's Screening and Genomic Medicine Unit has a team of highly specialized professionals with extensive experience in the area and a long history of research.
Frequently asked questions about genomic screening
A blood sample is required, with no need to fast. Blood will be taken at the Clínica Universidad de Navarra Phlebotomy Unit located at either the Pamplona or Madrid site, following an appointment with a genomic screening specialist.
Insurers do not usually cover screening related to preventive and predictive medicine. However, it is worthwhile checking with your insurance company, as in some cases policies cover certain periodic preventive and predictive health tests.
Genomic screening is not just a genetic test: the screening includes a whole-body CT scan using the country's leading medical technology, comprehensive biochemical blood testing and an appointment with a specialist.
Both the genetic and biochemical results along with the CT scans are studied and assessed by the Clínica Universidad de Navarra medical team, which determines the risk in each instance and makes the appropriate medical recommendations.
Our policy dictates that doctors must recommend all tests, as they are able to explain the process, answer your questions and decide if the test is the most suitable option for you.
The doctor will also be able to help you make medical and lifestyle decisions based on the final report.
The screening analyzes the most important genes associated with diseases for which actions can be taken in healthy people. We do not analyze for specific variants; we analyze entire genes.
No. Genomic screening is used to sequence your whole genome but includes the interpretation of over 650 genes linked to common diseases that occur in healthy individuals for which preventive measures can be taken.
Additionally, around 225 traits are analyzed, for which people may be carriers without showing any symptoms, as well as 50 multifactorial traits. The screening also provides information on the person's response to over 150 drugs.
The goal is to prevent disease through lifestyle changes or specific medical follow-up.
Your report will be available approximately 16 weeks after the sample is received by the laboratory.

No. Genetic information does not change over your lifetime, so you only need to do the test once.
Certainly. At the Clinica Universidad de Navarra we work to develop updates and new information for you.
The laboratory conducting the genetic analysis, Veritas Intercontinental, adheres to the U.S. Health Insurance Portability and Accountability Act (HIPAA) to protect confidentiality, and complies with the European Data Protection Regulation (GDPR).
If you want us to delete your personal data, we have a form that must be completed and signed to authorize Veritas to delete such information, although you cannot request service updates if you ask for your recorded data to be deleted.
Your genetic data are encrypted without any associated personal data in our "cloud" after your DNA sample has been sequenced.
Your data are not sold to, or shared with, third parties.
How much do you know about yourself?
At the Clínica we know that information is the best medicine.
Learn about the rest of the Clínica's check-up programs.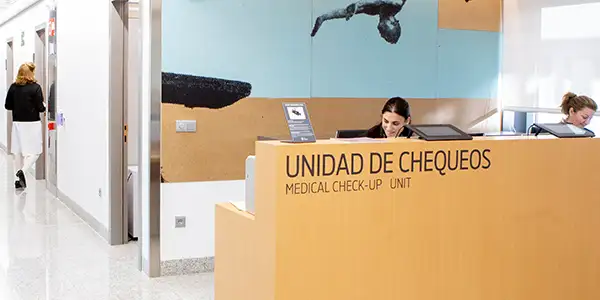 Medical checkup
Early diagnosis of diseases is the best method for a longer and healthier life. In 24 hours we perform a comprehensive examination to fully assess your state of health.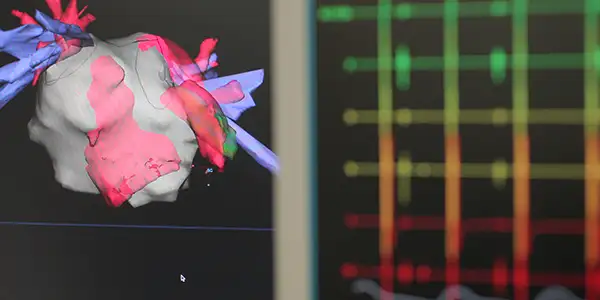 Cardiovascular check-up
The only checkup that incorporates the latest diagnostic imaging technology to accurately quantify your risk of stroke and myocardial infarction.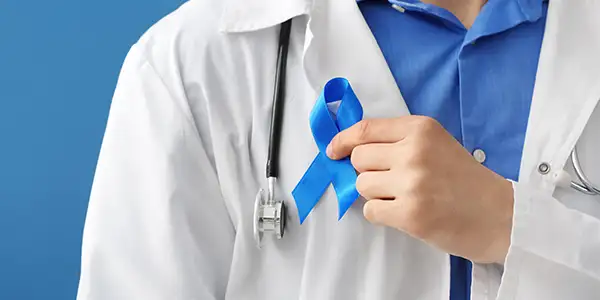 Prevention programs
The earlier cancer is diagnosed, the greater the chances of a successful cure. Learn about our specific programs aimed at prevention and early detection.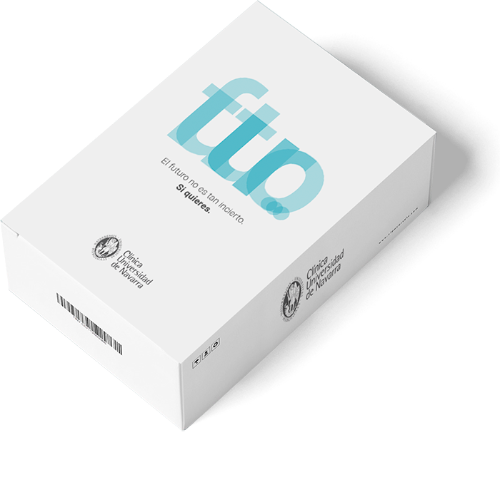 Gift a Medical Checkup
The future is not so uncertain, if you like. Now you can help your friends and family make the best decisions for their health by giving them a checkup.
A gift that adapts to the characteristics of whoever receives it, in order to offer them personalized guidelines for the maintenance and promotion of their health.