Medical Check-ups
"We promote a medicine that advises you to visit your doctor in order to maintain your health, not only to treat your illness".
DR. ÓSCAR BELOQUI DIRECTOR. MEDICAL CHECK-UPS UNIT
The Clinic's Check-up Unit is composed of professionals from the Internal Medicine who are exclusively dedicated to carrying out personalised check-ups, and who boast over 20 years' experience that accounts for 60,000 check-ups carried out.

The specialists are able to perform all the necessary tests for each check-up in less than 24 hours. The services and equipment available at the Clinic make it possible to carry out all the tests on-site, which streamlines the process and avoids displacements.
We own the most advanced technology, both for the diagnostic tests and, if necessary, for the treatment of any disease that can be detected during the examinations.
The planification of each check-up is individualized, taking into account the characteristics of the patient, his or her needs and personal circumstances.
In addition, we offer specific programmes, such as the early detection of diseases (breast cancer, lung cancer, melanoma...) and sports check-ups, which, through a multidisciplinary approach, ensure that both professional and amateur sportsmen and women can practise sport in a safe and beneficial manner.
A personalised and comprehensive approach for each patient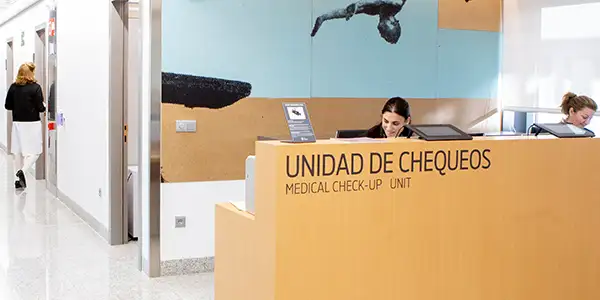 Medical check-up
Early diagnosis of diseases is the best guarantee for a longer and healthier life. Within 24 hours, we carry out a comprehensive examination so to completely evaluate your state of health.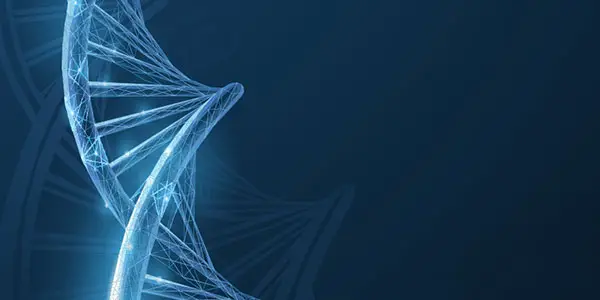 Genomic check-up
A leap in precision: from preventive to predictive medicine. The Clinic, leader in medical check-ups, launches the most accurate predictive medicine thanks to the combination of medical check-ups and genetic analysis.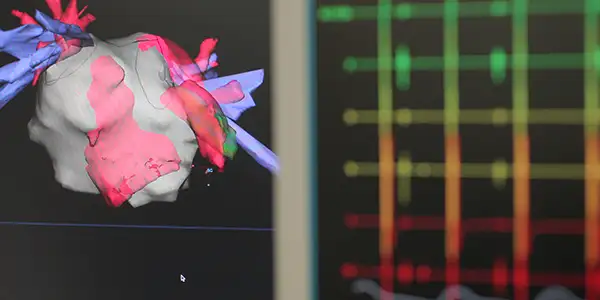 Cardiovascular check-up
The only check-up that incorporates the latest diagnostic imaging technology that allows for precise quantification of your risk of stroke and heart attack.
Early detection of diseases
Up to 3.1% of the patients attended at the Check-ups Unit present some type of malignant tumour that, in most cases, has been detected in time.
This is what occurred to Javier. He had suffered from stomach cancer without being aware of it, until it was detected in a medical check-up carried out at the Clínica Universidad de Navarra.
HIGHLY SPECIALISED TEAM
The Clinic's Check-ups Unit
The Clinic's Check-ups Unit has a team of highly specialised professionals with extensive experience in the area and a long history of research.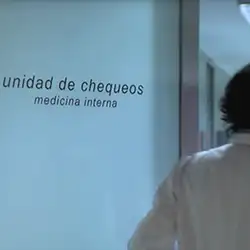 Experience
With more than 60,000 check-ups carried out, we have one of the largest experiences on a national level.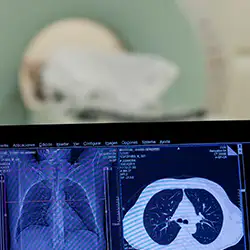 Diagnostic accuracy
Less aggressiveness, minimally invasive procedures and greater precision for early detection of diseases, even when the symptoms are yet to be known about.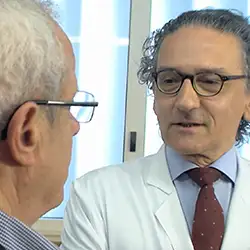 Results
In 90% of the patients some kind of pathology is detected that can be treated and, in most cases, cured.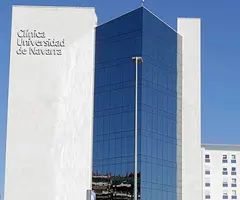 Why choose the Clinic?
Pioneers in health check-up programs.
We design a 100% personalised check-up.
You will have the best technology for an accurate diagnosis at your service within only 24 hours.
Our team of professionals
We help our patients to overcome their stories
Their testimonies encourage us to continue improving our services