Genomic Medicine Unit
"Our aim is to help the person suffering from a genetic disease and their family members at risk to understand the characteristics and consequences of such a pathology and their chances of presenting it or transmitting it".
DR. ANA PATIÑO GARCÍA DIRECTOR. GENOMIC MEDICINE UNIT
The Genomic Medicine Unit of the Clinica Universidad de Navarra has extensive experience in performing genetic analyses for diagnostic and prognostic purposes.
The genetic analysis, which is performed with a simple blood sample, offers important benefits: to implement the most appropriate treatment for each pathology, to plan a more specific and exhaustive follow-up, etc.
Our experts advise the patient on whether or not a genetic study is necessary. We provide patients with their genetic results in the most truthful and precise manner and explain the implications for their families. In addition, we offer any other information that may be of interest to them and resolve any doubts that may arise.
Due to the complexity of the analyses performed, delivery times are longer than for other laboratory tests. Nevertheless, we have one of the shortest waiting times in this field.
To guarantee the quality of our service, we routinely and exhaustively carry out internal quality controls. In addition, we participate in the European Quality Assurance Program for Genetic Determinations.
Genomic Checkup
The first health check with genome sequencing
The Clinic, leader in medical check-ups, launches the most accurate predictive medicine thanks to the combination of medical check-up and genetic analysis.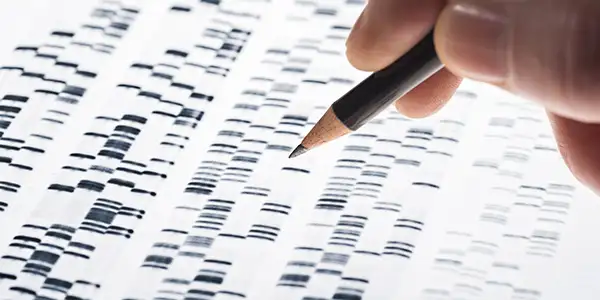 Some of the reasons why a genetic study or consultation with a genetic expert is indicated are the following:
Some of your children are not developing physically or mentally as expected at their age or were born with a physical problem, the cause of which needs to be investigated.

Your doctor thinks you may have a genetic disease and wants to confirm the diagnosis.

There are people in your family with a certain genetic disease and you want to know your risk of developing it in your lifetime.

You or your spouse have a genetic disease that can be passed on to your children.

You or your spouse have had one or more miscarriages or a stillbirth.

There are cases of cancer in your immediate family, the frequency or type of which you suspect is hereditary.

However, a genetic expert can be consulted without the need for a genetic test later on.
The results of the genome sequencing should always be interpreted by the specialist.
With the Genomic Checkup you will be able to know how your health is now while obtaining information about your genetic predisposition.
Moreover, it will also help you:
Information on more than 650 diseases of genetic origin based on the analysis of 566 genes.

More exhaustive analysis of cardiovascular diseases and cancer risk.

Information on 15 multifactorial diseases.

Information on more than 225 diseases of which you may be a carrier and which you may potentially transmit to your children.

Information on how your body reacts to more than 300 drugs based on your genetics.

Information on more than 50 genetic traits related to diet, athletics, longevity, nutrition, behavior, cardiovascular health, metabolism and the immune system.

Encryption, anonymization and high security storage of your genetic information.

Information about your ancestors.
PREVENTION AND EARLY DIAGNOSIS
Genetic Counseling
When there are several cases of cancer in close relatives, it is advisable to carry out a genetic study to assess the susceptibility to cancer in the future and take appropriate preventive measures.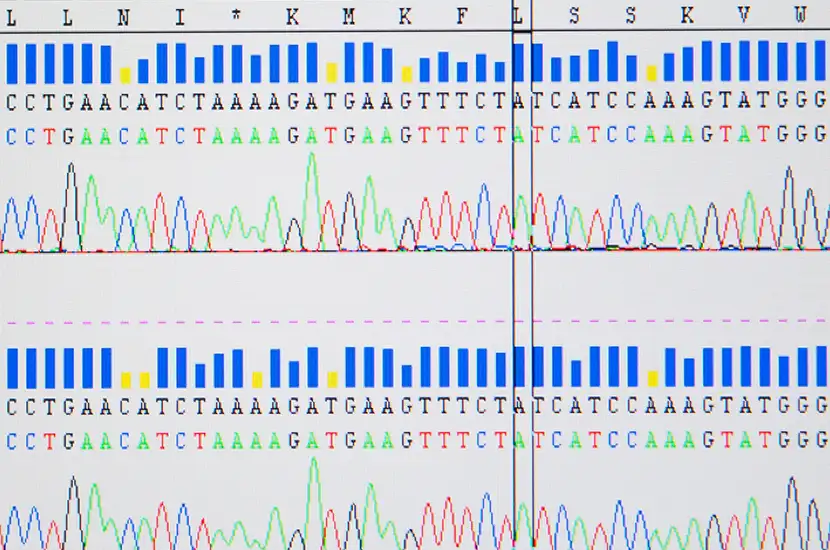 Colorectal cancer
Between 3% and 5% of colon cancer cases occur as a result of inheriting an altered gene, which is why it is advisable to carry out a genetic study when there is a family history.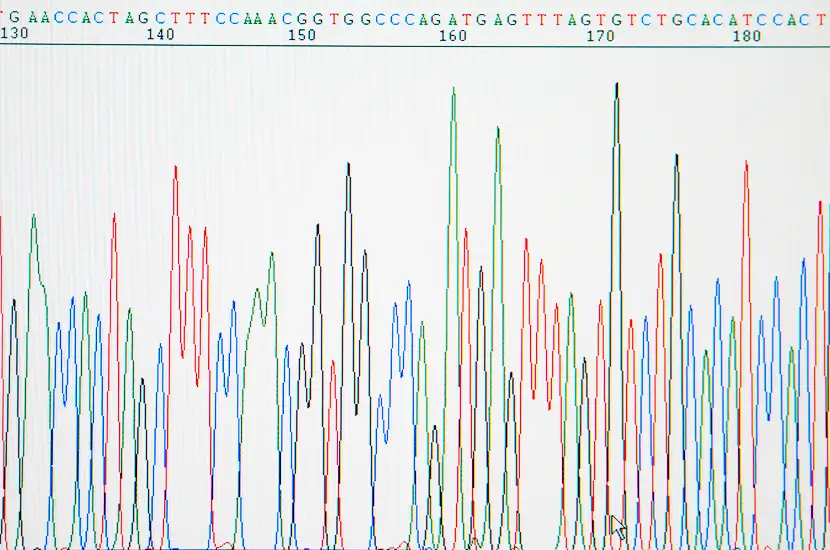 Breast and ovarian cancer
Thanks to the prevention plans and the increasing information, it is more and more common to seek advice about this syndrome in a genetic counselling consultation.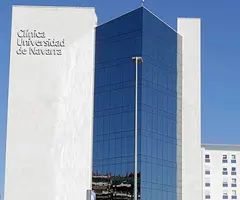 Why at the Clinic?
Professionals who are experts in genomics and are a national reference.
We have all the diagnostic technology of the Clinic that complements our genetic studies.
We help our patients to overcome their stories
Their testimonies encourage us to continue improving our services