Cosmetic surgery
after surgery
Area of Obesity

Having achieved weight loss through treatment, some patients wish to undergo a cosmetic procedure to remove excess skin and strengthen the abdominal muscles.
The Clínica Universidad de Navarra performs aesthetic treatments that can help, in selected cases, to achieve a more satisfactory result.
The Clínica's Department of Plastic and Cosmetic Surgery has a team of specialists, trained at leading international centres, with extensive experience in all cosmetic medical treatments, who will offer our patients the best advice, treatments and personalised follow-up.
Using minimally invasive surgical techniques and cutting-edge technology, we guarantee the safety and quality of these procedures thanks to the advantage of being performed in a hospital.
Contact us if you need more information or advice on the checkup you need.
Aesthetic treatments available
to complement the weight loss result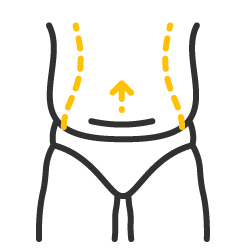 Abdominoplasty
Indicated to remove excess skin and fat from the middle and lower abdomen and, in addition, to strengthen the muscles of the abdominal wall.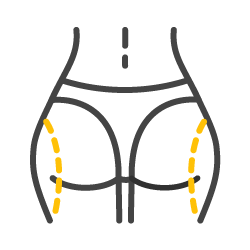 Liposuction
To reduce fat accumulations that are difficult to remove thanks to the aspiration of concentrated fat.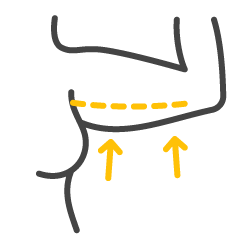 Arm and thigh lift
Indicated to tighten the skin of the arms and thighs in order to reduce flaccidity.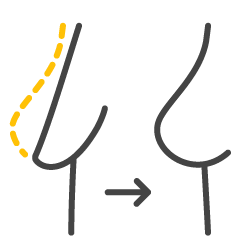 Breast lift
This procedure shapes the breast and lifts the breasts. It can be performed alone or with the insertion of prostheses.
Plastic, Aesthetic and Reconstructive Surgery
Excellence
Our team of surgeons counts with over 20 years of experience in plastic, aesthetic and restorative treatment.
Guarantee
Professional experts trained in centres of internationally renowned prestige.
Security
Interdisciplinary healthcare within a hospital centre designed to meet any need.