Home >
Dr. Víctor Valentí Azcárate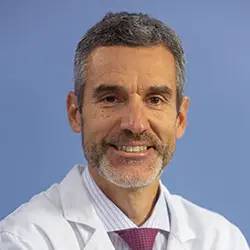 meet

Dr. Víctor Valentí Azcárate

General and Digestive Surgery Specialist
Codirector of the Obesity Area
Area of Expertise: Obesity Surgery
training and

Professional Career

Graduated (2000) and was awarded his doctorate (2006) in Medicine from the University of Navarra.

He worked as a Clinical Fellow in Gastroesophageal Surgery at Ealing and St Mary ́s Hospital, Imperial College of London, January-December 2007.

He was a Visiting Observer Surgery in the Foregut Department of the University Hospital of Southern California, Los Angeles in June 2008.

He was also a Bariatric and Metabolic Surgery Clinical Fellow at Charing Cross Hospital, Imperial College of London, January-February, 2012.

Since 2006, he has worked as a specialist in the General and Digestive Surgery Department at the Clínica Universidad de Navarra.

Research Areas:
Bariatric and Metabolic Surgery
Gastroesophageal Oncological Surgery
Benign Oesophageal Pathologies: gastroesophageal reflux and Barrett's oesophagus
Bariatric and Metabolic Surgery – clinical and experimental research
Esophagogastric Oncological Surgery
Esophagogastric Benign Pathologies
Minimally Invasive Surgery
ACTIVITY
As an educator
Surgery Professor at the University of Navarra Faculty of Medicine Research
As a researcher
He has written or collaborated in the publication of over 50 scientific articles in specialised magazines and book chapters.
To date, he has given 75 presentations and videoconferences at national and international meetings relating to his speciality.
In 2012, he received a grant from the Spanish Association of Surgeons for Surgery (AEC) In 2013, he was awarded a Scholarship Award by the International Federation of Specialists Surgical Obesity (IFSO)
Spanish Association of Surgeons (AEC)
Spanish Association of Obesity Surgery (SECO)
International Federation of Surgical Obesity (IFSO)
Association of Upper Gastrointestinal Surgeons of Great Britain and Ireland
Speaker for the Obesity Surgery Section of the Spanish Association of Surgeons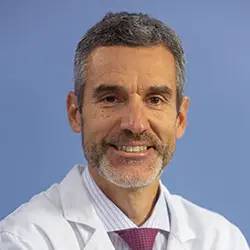 Patients who undergo the operation are generally satisfied by the many health benefits it offers and the improvements in their quality of life".
you may

BE INTERESTED

The Clínica is the spanish private hospital with the greatest technological equipment in one single center.

If you live outside of Spain and you wish to receive care at the Clínica, learn about our services for international patients.

Why we are different from other healthcare centers.
Quality, speed, comfort and results.