Home >
Bariatric surgery. More information
learn more about

bariatric surgery
After carrying out bariatric surgery, and the appropriate follow-up care as advised by a specialist, a notable amount of excess fat is lost in patients who are morbidly obese and/or suffering from other associated diseases.
The benefits of bariatric surgery, in addition to weight and body fat loss, are an improvement to associated co-morbidities like diabetes mellitus, arterial hypertension, sleep apnea syndrome or joint problems, amongst many others.
The treatments and surgical procedures used to treat cases of morbid obesity at the Clínica mainly include gastric bypass and tubular gastrectomy, due to its good results for weight loss and resolving associated health problems.
Both surgeries are carried out laparoscopically, a method which has many important benefits for the patient.
Know more about obesity. [Infography only available in Spanish]
Download document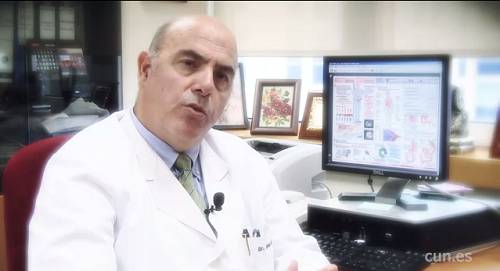 Programme 4: designed for obese patients who need surgery. [Video only available in Spanish]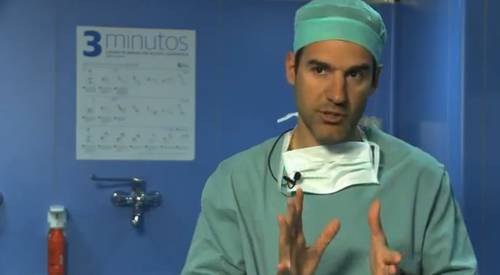 The story of an obese patient underwent bariatric surgery. [Video only available in Spanish]
Obesity and being overweight can cause some chronic diseases, such as:
Back pain
Heart diseases
Myocardial infarction
Arterial hypertension
Various types of cancer (endometrium, breast, colon...)
Arthrosis
Type 2 diabetes mellitus, etc.
Varicose veins
Bile duct stones
Nurses who look after people undergoing bariatric surgery are specialised in caring for this type of patient.
Not only do they carry out pre and post-surgery care, our nursing professionals inform the patient and their family of all the necessary steps to follow on returning home. They will also help the patient to do physiotherapy exercises before and after the procedure.
Furthermore, once the patient has received the highest level of hospital care and before they return for their follow-up appointment, the nurses will call them to confirm that they're progressing as expected.
The Clínica has specialised operating tables for morbidly obese patients which support a larger amount than a conventional operating table.
The table's mobility means that the patient can be inclined at almost 90º to aid the surgeon's access and precision when operating. The Clínica also has special systems for fastening the patient to the table.
To ensure that the surgery is successful in the long term, and in order to avoid any future complications that can delay the patient's recovery, it's important to follow a series of recommendations, both before and after the surgical operation.
Patients must follow a balanced diet and a certain way of life (concerning exercise, smoking, alcohol, etc.) Furthermore, once the operation has been carried out, they must do some breathing exercises to avoid lung infections, etc.
Our nursing team will help the patient and explain everything they need to know both during their stay in hospital and in their following appointments.
our diagnostic

and therapeutic system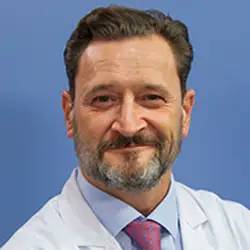 Obese patients have a higher risk when undergoing anaesthetic; it presents many more complications like heart diseases and respiratory problems which specialists must handle with care".
you may

BE INTERESTED

Learn why the Clínica Universidad de Navarra is different from other hospitals.

Want to participate in our clinical trials? Learn which ones are active.

Know what we do for our international patients