Allergy and Immunology
"With over 50 years of experience, in the Department of Allergy and Clinical Immunology we use the latest scientific advances for the diagnosis and treatment of all types of allergological diseases".
DR. GABRIEL GASTAMINZA LASARTE DIRECTOR. ALLERGY AND IMMUNOLOGY DEPARTMENT
The Clinic's Department of Allergy and Immunology is part of the Global Allergy and Asthma European Network, comprising the 25 best European departments of Allergy, which stand out for their scientific excellence, multidisciplinary work, teaching and international activities.
In 2022 it has been recognized as a center of excellence by the World Allergy Organization (WAO).
Being at the forefront of research and collaborating with the best experts, we have the most advanced diagnostic techniques at our disposal. Moreover, we have more than 50 years of experience in the field of health care.
We were the first centre in Spain to incorporate the microarray technique and we have extensive experience in molecular diagnosis. These techniques allow us to determine, in a single test, the patient's reactivity to molecular components of food, pollens, mites, animal epithelium, latex, etc.
In addition, we offer the latest treatments such as drug desensitisation (e.g. chemotherapy), immunotherapy (e.g. oral food immunotherapy) and innovative treatments such as monoclonal antibodies applied to chronic urticaria, bronchial asthma, topical dermatitis or nasal polyposis. Moreover, we guarantee the best patient care provided by a multidisciplinary team with a specialised nursing service.
Advanced diagnosis and treatment for better patient care
IN NAVARRA AND MADRID

DISEASES

DIAGNOSIS PROCEDURES
Serological techniques

Lymphoblastic transformation test

Drug and food tolerance
DIAGNOSIS AND PERSONALIZED TREATMENT
Laboratory of Allergy
Being at the forefront of research and having over 50 years of experience, we boast an allergology laboratory that offers our patients the most innovative treatments.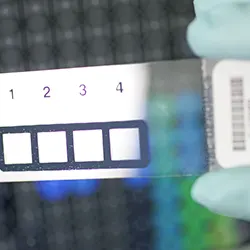 In vitro techniques
They are highly important in the diagnosis and indication of correct immunotherapy, adequate pharmacological treatment and monitoring of the patient during the whole time.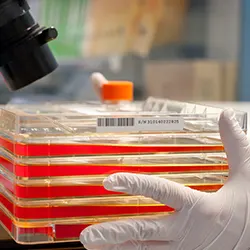 Cellular Testing
We stimulate in vitro cells of the patient with the potential allergen involved in the allergic reaction to study the intensity and expression of activation markers.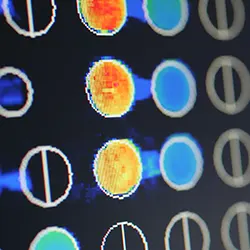 Molecular diagnosis
It enables to know the exact sensitization profile in the patient. We are pioneers in Spain in the use of this technique for a highly accurate diagnosis.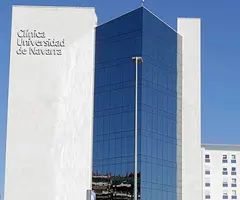 Why to choose the Clinic?
It counts with more than 50 years of experience in allergic diseases.
Specialised nursing team for excellent patient care and monitoring.
Rapid diagnosis, which speeds up the initiation of the most appropriate treatment.
Our team of professionals
We collaborate with national and international centres with the aim of making further progress in the treatment of allergic diseases
Clinical trials for the latest treatments
We lead clinical trials in order to discover new therapies that help to effectively treat and improve the quality of life of patients suffering from allergic problems, in some cases the cureless ones.
Participation in these trials provides patients with new possibilities by allowing access to the latest therapeutic advances.
We help our patients to overcome their stories
Their testimonies encourage us to continue improving our services