Pediatrics
"Apostamos por una pediatría centrada en el niño y en su familia, atendiendo a la variedad de características de cada edad —desde el recién nacido al adolescente— y situación clínica".
The Pediatric Department of the Clinic has a wide experience in the study, diagnosis and treatment of most of the pathologies that can affect the child.
All our specialists work exclusively in the Clinic and, in addition, having all the technology in the same center, allows us to perform the diagnostic tests in less than 72 hours.
We have a team of highly qualified professionals in the different specialized units: Oncopediatrics, Neuropediatrics, Endocrinopediatrics, Neonatology, etc.
The child and his or her family are at the center of the attention of the Clinic's team. For us, the child has a life that must continue during the illness and we try to see that it is altered as little as possible when he or she is sick.
For this reason, the Department of Pediatrics of the Clínica Universidad de Navarra has been recognized in 2019 in the Index of Humanization of Children's Hospitals (IHHI) prepared by the ATRESMEDIA Foundation.
Specialized units for a better attention
IN NAVARRE AND MADRID
Tumors of the central nervous system

Sarcomas

Hematological tumors

Other solid tumors

Precision medicine
Neurodevelopment and learning area

Pediatric and Neonatal Neurology

Metabolic diseases

Neuromuscular diseases

Epilepsy

Neurological and learning disorders in adolescents
PEDIATRIC ENDOCRINOLOGY
Endocrinologic pathology, genetics and dysmorphology

Growth alterations. Low size

Hormonal pathology

Diabetes 1. Diabetes education

Dyslipidemia

Diagnostic tests
PEDIATRIC CARDIOLOGY
Fetal echocardiography

Perinatal cardiology

Congenital heart disease

Structural pathology

Cardiac arrhythmias

ECG. Holter ECG. Holter TA
DIGESTIVE AND PEDIATRIC NUTRITION
Functional disorders in children and adolescents

Intestinal diseases: malabsorptive disorders

Patología nutricional

Anorexia of the infant

Overweight and obesity
PEDIATRIC PNEUMOLOGY
Bronchial Asthma

Bronchiolitis

Sleep apneas-hypopneas syndrome

Persistent cough

Pulmonary infectious pathology

Pulmonary function assessment
GENERAL AND PREVENTIVE PEDIATRICS
General pediatric pathology

Pediatría preventiva

Infant feeding

Growth and development

Vaccinations
Neuropediatrics Unit
The Neuropediatrics Unit has more than 30 years of experience through multidisciplinary work with professionals who are a national reference.
It is also accredited by the Spanish Society of Pediatric Neurology as a Teaching Unit of Neuropediatrics.
Dravet's Unit
The assessment is carried out in one day, avoiding trips that can be complicated by crises.
Children with Dravet are evaluated by a neurologist who is an expert in the syndrome and who indicates treatment for epilepsy and other neurological problems.
NEWBORN CARE
Specialists in the Area of Neonatology
Equipped with natural light and the latest technology, the Neonatology Area is designed to offer the best treatment to the newborn and to provide the appropriate space for parents to participate in the care of their child.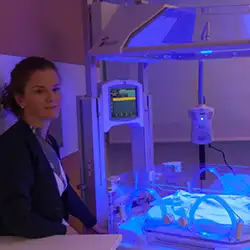 12 Neonatal Care Boxes
Equipped with the latest technology, we have a Neonatal ICU for excellence in newborn care.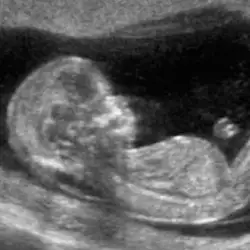 Neonatal risk pregnancy follow-up
Professionals with great experience in the care of newborns with problems, both during pregnancy and delivery.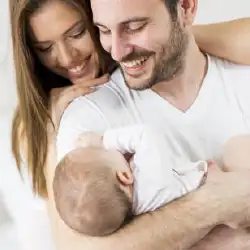 Integration of the family into care
We want you to enjoy and participate in this special moment, so we involve parents in the whole process.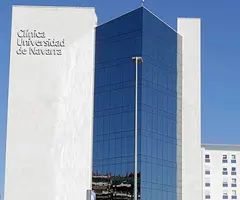 Why at the Clinic?
Comprehensive care of the child.
Professionals who are experts in the different areas for a better diagnosis and treatment.
Equipped with the latest technology for newborn care.
Our team of professionals
More than 15 years of experience in research and treatment of childhood oncological diseases
Sarcomas or malignant bone tumors are high-grade tumors typically diagnosed in children, adolescents and young adults.
We have developed an important number of lines of research with the aim of studying this type of tumor in depth, improving the quality of life of patients and increasing the survival rate.
We help our patients to overcome their stories
Their testimonies encourage us to continue improving our services