Neuropediatrics
"In coordination with the Pediatric Oncology Unit and the Department of Neurosurgery, we perform neurological clinical care of pediatric patients with tumors in the nervous system".
DR. ROCÍO SÁNCHEZ-CARPINTERO ABAD DIRECTOR. NEUROPEDIATRICS UNIT
The Neuropediatrics Unit was established 40 years ago at the Clínica Universidad de Navarra to offer specialized assistance to children affected by pathologies of the central nervous and neuro-muscular systems. It is made up of a team of neuropediatric specialists and psychopedagogues.
The Unit is part of the Department of Pediatrics and works closely with specialists from other departments to offer integrated care to children and adolescents with risk factors or diseases affecting the central nervous system and the neuro-muscular system.
The Pediatric Neurology Unit offers a specialization program in Pediatric Neurology for physicians who are specialists in Pediatrics or Neurology and who wish to be accredited as pediatric neurologists. In addition, shorter stays for training in some of the clinical pathways for medical or human science specialists are possible.
The Unit is accredited by the Spanish Society of Pediatric Neurology as a Teaching Unit of Neuropediatrics.
Psychomotor development differs in each child according to environment, genetics or character
The term psychomotor development refers to the acquisition of skills that are observed in the child continuously throughout childhood.
It corresponds both to the maturation of the nervous structures (brain, marrow, nerves and muscles...) and to the learning that the baby - then child - does by discovering himself and the world around him.
The psychomotor development is in continuity with the development of the embryo and the fetus. Children at risk of suffering problems in their psychomotor development are: those exposed to toxins during pregnancy, premature babies, very low weight children, those who have suffered at birth or those who suffer from genetic defects.
We apply to these "at risk" children an early attention, which consists of a personalized and harmonious stimulation of the baby's sensory, motor and cognitive circuits.
In the child they include disorders that affect movement, especially walking, such as
Genetic syndromes with movement disorders: GRIN1, GRIN2, SCN2A, etc.

Neuromuscular diseases: Duchenne, Becker, waist and other muscular dystrophy, spinal muscular atrophy, congenital myopathies, collagen diseases, etc.

Movement disorders: tremor, chorea, dystonia, tics, myoclonus, paroxysmal non-epileptic disorders.

Syndromes with ataxia: spinocerebellar atrophies, Guillespie syndrome, congenital ataxias, etc.
Children with autistic disorder have severe deficits in three main areas: social interaction, communication, and restricted, repetitive, and stereotyped behaviors and interests.
There are varying degrees, such as Level 1 Autism or Asperger's Syndrome, which are less affected. Currently, with early diagnosis and appropriate intervention, they can progress to other less severe diagnoses. When non-verbal intelligence is adequate and they develop language, the prognosis is better.
On many occasions autism is diagnosed in the context of genetic syndrome: Pitt-Hopkins, SHANK3, etc.
In the Neuropediatrics Unit we have the possibility of reaching the genetic cause with various study procedures (CGH array, trios exomas, clinical exomas, etc).
Childhood epilepsy is a disease of the nervous system with multiple presentations, causes, and evolution and treatment.
Generally speaking epilepsy if the child has had two or more spontaneous crises resulting from excessive discharge of neurons (cells of the brain cortex).
Usually a patient is not treated after the first crisis, because there is a 50% chance that it will not repeat.
In order to offer a comprehensive diagnosis in children's epilepsies, specialists have electroencephalography equipment, video-electroencephalographic records, polysomnography, brain magnetic resonance of 1.5 and 3 tesla, molecular biology and clinical genetics laboratory, pediatric ICU, interventional radiology and neurosurgery. All this is coordinated by specialists from the Neuropediatric Unit.
If you have presented 2 or more attacks, has been studied in depth and has sufficient evidence that it is an epilepsy, we start a pharmacological treatment (with pills or syrup) adapted to the patient's disease.
In the child there are epilepsies that are cured, others in which the crisis is well controlled with antiepileptic drugs. However, 20-30% of cases are drug-resistant and need other therapeutic interventions such as ketogenic diet and, in selected cases, epilepsy surgery or placement of vagus nerve stimulator. In the Neuropediatric Unit we offer the full range of treatments.
Sleep disorders, along with eating disorders, are a fairly common problem in the practice especially in children under 2 years of age.
The upheavals of the dream in the boy can cause diurnal symptoms that are confused with the upheaval by deficit of attention and hyperactivity and is very important to diagnose them well not to confuse them.
A series of hygienic norms exist to improve the dream. The pharmacological treatment can be used in last instance in rebellious cases, always supervised by a pediatrician, and when the nonpharmacological measures have been exhausted, including the techniques of behavioral therapy.
Many sleep problems in children are caused by breathing difficulties during sleep and improve with tonsil or adenoid surgery.
More than 40 years in the diagnosis and treatment of ADHD
Not every child with poor school performance has ADHD. It is necessary to know how to differentiate from a borderline level of intelligence, the existence of dyslexia, or the presence of a procedural learning disorder with difficulties in several areas of learning (motor coordination, visuospatial skills, dyslexia).
The disorder by attention deficit and hyperactivity (TDAH) is a neurobiological alteration that causes alterations in the learning and the behavior of the child.
Children with ADHD problems have difficulties in controlling attention, impulsivity and excessive activity, which can lead to poor school performance and difficulties in family and social relationships.
Many of these children also present other disorders such as oppositional or negativistic defiant behavior and sometimes, depression and anxiety problems. They can also frequently associate other learning difficulties such as dyslexia, specific language disorder, etc.
Early and correct diagnosis is essential to achieve the best results in treatment.
Brain tumors.

Headaches.

Metabolic diseases.

Neurodegenerative diseases.

Genetic syndromes with cerebral and/or neuromuscular affectation.

Any pathology affecting the brain, spinal cord, nerve and muscle.
RESEARCH REFERENCE CENTER
The Dravet Unit conducts significant research on Dravet Syndrome to develop new treatments to improve the quality of life for these patients and their families.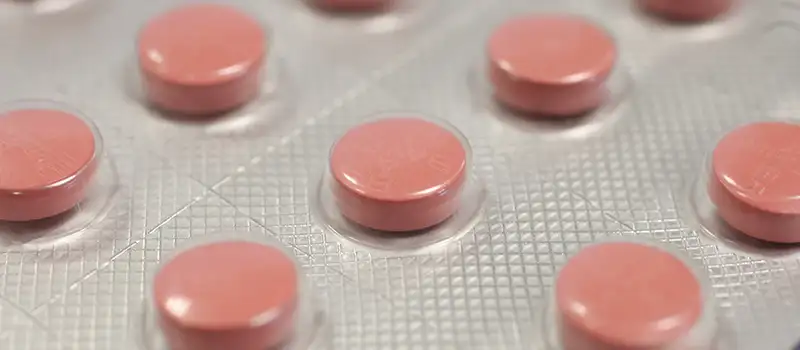 Comprehensive care
We have a service for the management of special medication and the realization of drug levels to be able to adjust the antiepileptic treatment, specific pediatric rehabilitation rooms, orthopedic aids and diet service to advise the feeding guidelines that each child needs.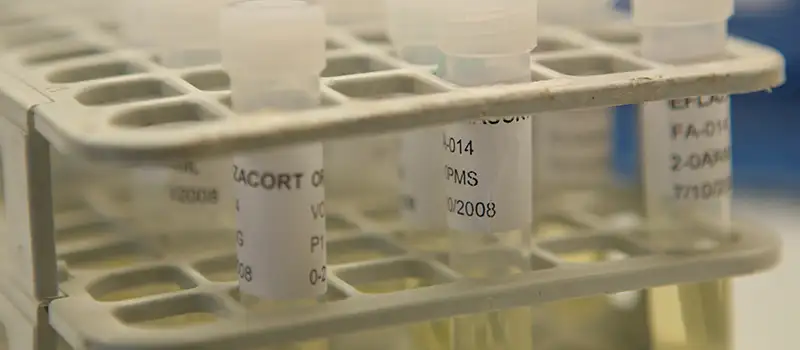 Clinical Trials
There are several clinical trials aimed at finding effective drugs to control the epileptic seizures suffered by these children, which are often resistant to the treatments used.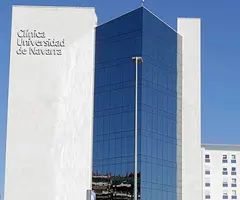 Why at the Clinic?
Teamwork to offer a valuation in 24 hours.
Most experienced nationally in Dravet Syndrome.
Our team of professionals
Get new treatments that improve the quality of life of these patients and their families
Lines of research of the Neuropediatrics Unit
Dravet Syndrome Gene Therapy Project. Funded by donations of funds raised by families of children with Dravet and other epilepsies. We collaborated for this study with CIMA's Gene Therapy group and CIMA's Neurophysiology

Early Detection of Dravet Syndrome: Effectiveness of Clinical Crisis Scoring for Early Detection of Dravet Syndrome.

Study of Serum Markers of Cognitive Development and Epilepsy in Children with Dravet Syndrome Funded by Fundación Mutua Madrileña. In collaboration with the Department of Pharmacology and Toxicology of the University of Navarra

Brain oscillation activity in children with Dravet in response to steady state auditory evoked potentials. Partially funded by Dravet Challenge Association and Dravet Syndrome Foundation. In collaboration with the Clinic's Neurophysiology Department and CIMA.

Study of the evolution of the cognitive and behavioral phenotype in children with Dravet.
Clinical trial with the drug cannabidiol for the treatment of epilepsy in children with Dravet syndrome and children with Lennox-Gastaut syndrome.

Clinical trial with the drug fenfluramine hydrochloride for patients with Dravet syndrome and Lennox-Gastaut syndrome.

Clinical trial with the drug TAK935 for patients with Dravet syndrome.

Study of the efficacy of a motor coordination and social skills intervention program in children with procedural learning disorder.