Restorative and Plastic Surgery
"Several more specialized fields are currently under development, amongst which we should highlight breast reconstruction with microsurgical techniques, post-column reconstruction, reconstruction of facial paralysis and aesthetic surgery".
DR. ANTONIO BAZÁN ÁLVAREZ DIRECTOR. RESTORATIVE AND PLASTIC SURGERY DEPARTMENT

The Clinic's Department of Plastic, Aesthetic and Reconstructive Surgery boasts a team with extensive experience in the treatment of any process that requires the repair or replacement of structures that alter body shape and function according to criteria of proportionality and aesthetic parameters.
We are experts in microsurgical repair of blood vessels and nerves.
We have the latest technology and powerful microscopes. This translates into complete reconstructive surgery treatments for facial paralysis, breast and ear reconstruction, and burns, as well as other head and neck, vascular and craniofacial anomalies.
Likewise, having the most advanced procedures, we are a guarantee of quality in both body and facial cosmetic surgery treatments.
Specialised units for better care
IN NAVARRE AND MADRID
RECONSTRUCTIVE SURGERY
Head and neck reconstruction

Vascular abnormalities

Craniofacial reconstruction

Burns

Auricular reconstruction
Facial implants

Facial Resurfacing
Reconstruction with microsurgical flaps

Nerve microsurgery

Reimplants
PERSONALISED TREATMENT
Comprehensive assistance
The specialists work in a multidisciplinary manner in collaboration with other departments in order to address all the patient's therapeutic processes in a comprehensive manner.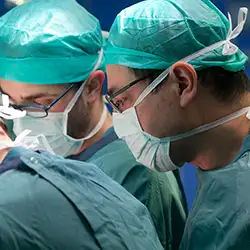 Experience
Our team has over 20 years of experience in the plastic, aesthetic and repair treatment.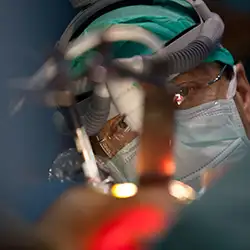 Warranty
Professional experts trained in the world's most specialised centres.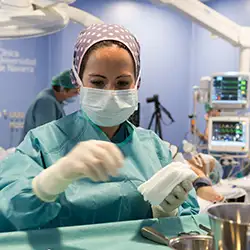 Security
Interdisciplinary care within a hospital centre able to meet any need.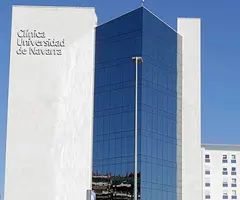 Why choose the Clinic?
Cutting-edge therapeutic technology.
Experts working in a multidisciplinary manner.
Safe and minimally invasive surgeries that ensure the rapid recovery of our patients.
Our team of professionals
With the guarantee and security of a hospital environment
Facial aesthetics without surgery
We have the latest medical technology for the application of minimally invasive aesthetic techniques without the need for an operating room.
All these techniques can be conducted at the Clinic, on an outpatient basis, with the application of local anaesthesia.