Otoplasty
"It is a surgery that we perform very frequently and whose results are excellent, managing to solve the problem of protruding ears".
DR. ÁLVARO CABELLO SPECIALIST. RESTORATIVE AND PLASTIC SURGERY DEPARTMENT

What is otoplasty?
Otoplasty is surgery performed to reposition prominent or "protruding" ears to a more normal position, closer to the head, or to reduce the size of large ears.
Generally, this surgery is performed on children between the ages of 4 and 14. The ears have grown almost completely by age 4, so the sooner the surgery is performed, the more psychological problems can be avoided.
Otoplasty can also be performed on adults, and there are no major risks at this age.
When is otoplasty indicated?
In addition to prominent ears or "protruding" ears, there are other problems that can also be solved with surgery.
These include the contracted ear and the cupped ear. Elongated earlobes and torn earlobes can also be surgically improved.
The plastic surgeon is also able to create a new ear when it is born without it (microtia) or when it is lost due to trauma.
Do you have this problem?
Otoplasty may be necessary
¿Cómo se realiza la otoplastia?
An otoplasty usually lasts between 2 and 3 hours, although in complex cases it may take longer. The technique used will depend on the specific problem.
Usually a small incision is made in the back of the ear to expose the ear cartilage. The cartilage is then sculpted and folded back; internal stitches may be used to maintain the new shape.
Occasionally, it may be necessary to remove some of the cartilage to achieve a more natural ear. Finally, a skin wedge is removed from the back of the ear. The scar resulting from the otoplasty is hidden behind the ear. Most of the time, even if only one ear seems abnormal, both ears are intervened to achieve better symmetry.
Most patients, children and adults, are well within a few hours of surgery, although it may be advisable to stay overnight at the clinic until the effects of general anesthesia wear off.
A bandage is placed around the head as soon as the surgery is completed. The ears may hurt a little the first few days, but this is easily relieved by medication. In a few days the bandage is changed for a lighter one similar to a headband.
It's important to follow your plastic surgeon's instructions on the use of the bandage, especially at night. Any activity in which the ears can be bent should be avoided during the first month.
Most adults return to work five days after surgery; children return to school in about seven days, provided they are careful about physical activity.
The performance of an otoplasty allows to improve the protruding ears.

It should be performed at an early age.

The results are very satisfactory, a complete and correct harmony of the face is achieved.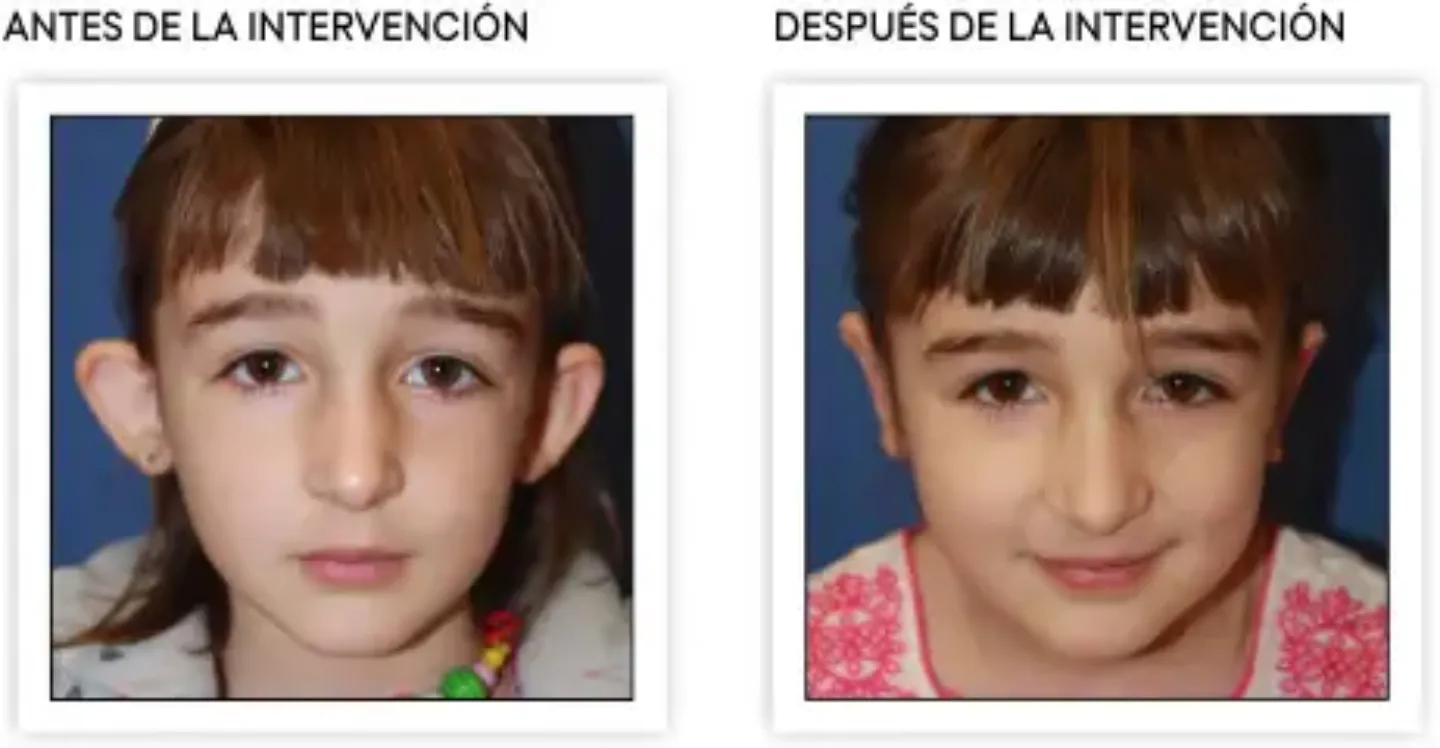 Where do we do it?
IN NAVARRA AND MADRID
The Department of Plastic, Aesthetic and Reconstructive Surgery
of the Clínica Universidad de Navarra
The Department of Plastic, Reconstructive and Aesthetic Surgery has extensive experience in plastic surgery, both aesthetic and reconstructive. We are experts in microsurgical repair of blood vessels and nerves.
We have the latest technology and powerful microscopes that allow complete treatments with quality assurance and total security in any type of solution you need.
Reconstructive Surgery
Head and neck

Vascular abnormalities

Craniofacial

Burns

Auricular reconstruction
Aesthetic Surgery
Breast Surgery

Liposuction
Reconstructive Microsurgery
Reconstruction with microsurgical flaps.

Nerve microsurgery.

Reimplants.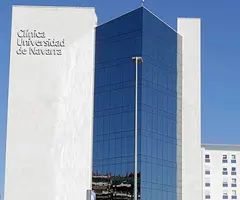 Why at the Clinica?
Experience of more than 20 years in the aesthetic treatment.
Professional experts trained in international reference centers.
Safety: Interdisciplinary attention within a hospital center.
Our team of professionals
Specialists in Plastic Surgery with experience in performing otoplasties