Home >
Dra. Cristina Aubá Guedea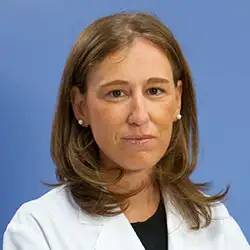 meet

Dr. Cristina Aubá Guedea

Reconstructive and Aesthetic Plastic Surgery Specialist
Area of Expertise: Mammary reconstruction, microsurgery, surgical treatment of lymphedema
training and

Professional Career

Graduated (2000) and was awarded her doctorate (2006) in Medicine and Surgery from the University of Navarra. She gained vast experience during her residencies in the Hospital das Clinicas in Sao Paulo, Brazil, at the University of Tokyo hospital, in Bogenhausen (Munich), the National Cancer Institute in Milan and the MD Anderson Cancer Center in Houston.

During these residencies she increased her training in mammary surgery, microsurgery, especially in mammary reconstruction and head and neck treatments, as well as surgical treatment for lymphedema.

She has participated in the following peripheral nerve research projects:
Nerve regeneration using temporary allografts in immunosuppressed primates with FK-506, University of Navarra, 2002-2005
Quantitative analysis of facial movement in paralysed faces, MMA Foundation (Madrid), 2004-2007
Effect of inhibiting peptide p-144® of TGF- ß (transforming growth factor) in rats in peripheral nerve regeneration, University of Navarra, 2006
Currently leading the "Evaluation of the effectiveness of lymphaticovenous anastomoses in the surgical treatment of lymphedema" Project, (PIUNA 2013-2015)
Head and neck reconstruction
Mammary reconstruction microsurgery
Limb reconstruction
Surgical treatment of lymphedema
Aesthetic face and body surgery
ACTIVITY
As an educator
Associate professor of Plastic Surgery, Anatomy and Microsurgery at the University of Navarra Faculty of Medicine.
As a researcher
She has had 16 articles published in national and international scientific magazines
She has made presentations at 58 national and international conferences.
Spanish Society of Aesthetic & Reconstructive Plastic Surgery (SECPRE)
Sánchez Toca award from the Royal Academy of Medicine for her work on Ethics in Biomedicine: "Ethical considerations for aesthetic surgery and beauty treatments." B. Hontanilla, C. Aubá, January 2004
First Prize for Residents awarded by the SVNRA (Basque-Navarran-Riojan-Aragonese) in November 2002 for "Comparison of nerve regeneration a través de auto and allografts in primates using electrophysiological studies."
First Prize in the country for Residents awarded by SECPRE (Spanish Society of Aesthetic & Reconstructive Plastic Surgery) in May 2004 with her work titled "Comparative study of nerve regeneration a través de auto and allografts in the experimental model of primate facial paralysis."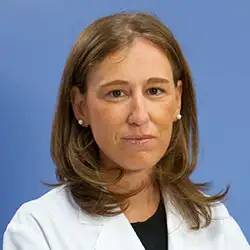 The advantages of breast reconstruction with tissues from the patient are primarily a better appearance of the breast, a lower possibility of complications and a more symmetrical appearance with the breast on the other side."
you may

BE INTERESTED

The Clínica is the spanish private hospital with the greatest technological equipment in one single center.

If you live outside of Spain and you wish to receive care at the Clínica, learn about our services for international patients.

Why we are different from other healthcare centers.
Quality, speed, comfort and results.