Home >
Neurosurgery Department
The Neurosurgery Department has specialists with great experience in both welfare and research and uses the most advanced technology.
We are the only Spanish centre to include high-field intraoperative Magnetic Resonance Scanning (3T), which allows maximum precision and control in cranial surgery.
In cranial surgery, tumours, epilepsy, or vascular lesions as a whole, the navigation and display systems available allow the use of minimally invasive techniques (the keyhole concept) so as to achieve the best results with minimal trouble and complications.
Collaboration with the área multidisciplinar de Tumores cerebrales (multidisciplinary area of brain tumours) and translational research allow us to lead the way in the use of trials with oncolytic viruses and immunotherapy in both adult and paediatric brain tumours.
We are the Spanish medical centre with most experience in Parkinson's disease surgery by means of deep brain stimulation. Moreover, we have recently included the latest technology with localised ultrasounds for essential tremor treatment without incision.
The principles of precision and minimally invasive surgery are also used in microsurgery of the spinal column (both lumbar and cervical) for minimum risk and a faster recovery.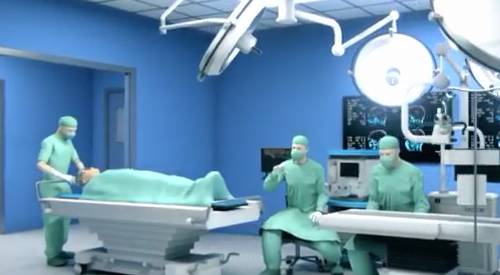 Highly efficient surgery with intraoperative magnetic resonance scanning
We are the Spanish medical centre with most experience in Parkinson's disease surgery by means of deep brain stimulation".
treatments

we carry out

We make available to patients the most suitable treatments in each case, always at the forefront with our knowledge and techniques.
RESEARCH AND CLINICAL TRIALS
____________________________________
Pioneers in administering vaccines for brain tumours
The Clinic carried out a clinical trial with autologous dendritic cells added to top-of-the-line treatment with surgery, radiotherapy, and chemotherapy. The results show a higher survival rate.
This therapy has still not been shown to be beneficial in randomised trials and has not been approved, but it may be used in exceptional cases when individualised authorisation is given.
may be

interested

Why are we different from other healthcare facilities.
Quality, speed, comfort and results.

Clinical professionals perform a continuing research and training, always to the benefit of the patient.

Researched to offer new possibilities and the latest therapeutic advances
for our patients.