Corneal Transplant
"The Clinica has a long experience in this treatment. In addition, we have one of the longest follow-ups of patients treated by corneal transplant with stem cells".
DR. JAVIER MORENO MONTAÑÉS SPECIALIST. OPHTHALMOLOGY DEPARTMENT
Corneal transplant or keratoplasty is a surgical technique that consists of replacing damaged tissue with that of a healthy donor. It allows to recover the transparency of the eye and, with it, the visual function.
The cornea is a transparent and curved tissue located in the front part of the eye, which acts as a lens to focus the images of the retina.
As it is located outside, it often suffers injuries caused by external agents, such as trauma or infections that damage its transparency and affect vision.
When is a corneal transplant indicated?
The cornea transplant or keratoplasty is performed to achieve a transparent cornea, which is functional and guarantees vision.
It is indicated in patients, fundamentally, with keratoconus or patients who have suffered a trauma that has damaged all or part of the cornea.
Most frequent indications of this treatment:
Limbic insufficiency.

Keratoconus (thinning of the cornea).

Scars or serious eye infections.
Miguel explains how his vision recovered after being treated with a stem cell corneal transplant (only in spanish).
Do you have any of these diseases?
You may need a corneal transplant
Learn more about corneal transplantation
Most patients do not suffer pain in the operated eye, although some discomfort may occur. The eye of the transplanted cornea requires treatment with eye drops and, occasionally, general treatment. It may even need immunosuppressive medication. The visual recovery is progressive.
The postoperative follow-up lasts several months and a careful control is necessary on the part of the professionals who take care of him to avoid the complications in the long term.
The patient may require optical correction -glasses or contact lenses- to achieve the best possible vision.
Keratoplasty can be performed at the same time as cataract or glaucoma surgery. However, in these cases visual recovery is more complicated.
Where do we do it?
IN NAVARRA AND MADRID
The Department of Ophthalmology
of the Clínica Universidad de Navarra
Equipped with the latest technology, the Department of Ophthalmology has the necessary equipment, both technical and human, to offer comprehensive and specific assistance to each patient.
We are one of the few centers that have a microsurgery laboratory for the improvement of clinical practice.
Organized in specialized units
Cornea and eye surface

Retina

General Ophthalmology

Refraction defects

Oculoplastic

Pediatric ophthalmology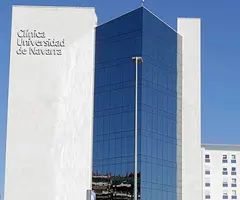 Why at the Clinica?
More than 25 years of experience.
Experts in the diagnosis and treatment of ocular pathologies.
With the security and guarantee of a prestigious hospital.
Our team of professionals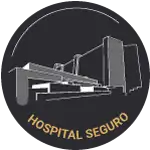 Safer than ever to continue taking care of you
We update safety protocols weekly with the latest scientific evidence and the knowledge of the best international centers with which we collaborate.