Cholelithiasis
"Cholelithiasis is one of the most common diseases, especially in Western countries".
DR. RAMÓN ANGÓS MUSGO
SPECIALIST. DIGESTIVE DEPARTMENT
Cholelithiasis is defined as the existence of stones within the gallbladder.
The gallbladder and bile ducts perform the function of conducting, storing and releasing bile into the duodenum during digestion.
Biliary lithiasis is formed by various alterations in the metabolism of some components of bile.
There are two types of bile lithiasis:
Cholesterol lithiasis: it accounts for 75% of bile lithiasis in Western countries.
Pigmentary lithiasis: it represents the remaining 25%.

Do you need a remote second opinion?
Our professionals will provide you with a medical evaluation without you having to leave your home.
What are the symptoms of cholelithiasis?
The typical clinical picture of biliary lithiasis is biliary colic.
It is an intense, usually continuous pain, located preferably on the right side of the abdomen, below the ribs, and radiating to the right back and shoulder.
Despite the name, the pain is usually constant and not colicky, lasts from one to four hours, and is not relieved by bowel movements. It is accompanied by vomiting and nausea.
It is usually triggered one or two hours after ingestion and especially after meals rich in fat, although it is not uncommon for it to appear unrelated to food intake.
Among the possible complications are inflammation of the gallbladder (acute cholecystitis), which should be suspected if the pain is prolonged or accompanied by fever, the presence of stones in the common bile duct (choledocholithiasis), acute pancreatitis and the development of gallbladder cancer.
The most common symptoms are:
Intense pain in the right side of the abdomen.

Vomiting.

Nausea.
Do you have any of these symptoms?
You may have cholelithiasis
Who can suffer from it?
Cholelithiasis is one of the most common diseases of man, especially in Western countries. In Europe, it occurs between 14 and 27% of women and between 7 and 21% of men.
The factors that favor the appearance of biliary lithiasis are female sex, advanced age, pregnancies, contraceptives and estrogenic treatments, obesity, hypertriglyceridemia and low levels of HDL cholesterol, sudden weight loss and diets rich in fat and poor in vegetable fiber.
In diabetes mellitus, liver cirrhosis and Crohn's disease, gallstones are also more common.
What is the prognosis of cholelithiasis?
Between 65 and 85% of subjects with gallstones remain asymptomatic. The evolution in these cases is absolutely benign.
The appearance of pain of biliary origin is scarce, complications are rare and no deaths occur in direct relation to lithiasis.
Some complications can be serious and even fatal (pancreatitis, gallbladder cancer).
How is biliary lithiasis diagnosed?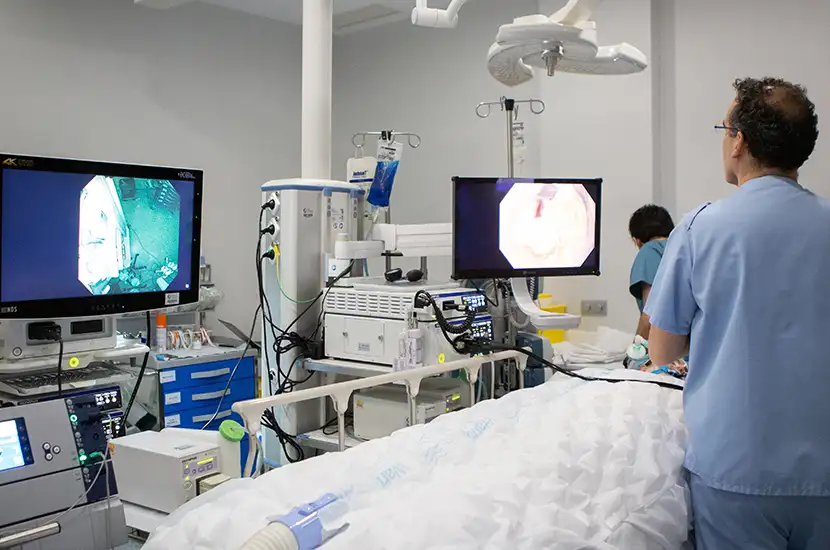 To diagnose gallstones, abdominal ultrasound is the most widely used method both for diagnosis and to assess possible complications. It is a low-cost, non-aggressive, fast technique, with hardly any contraindications and with high effectiveness.
The choice of the most appropriate treatment must be assessed in each case, the determining factors being the symptoms and/or complications, the age and the general condition of the patient.
The asymptomatic subjects, in general, do not need treatment, but it is convenient to maintain an expectant attitude, in case of changes or complications in the evolution.
How is biliary lithiasis treated?
Biliary colic is treated with painkillers. Only prophylactic intervention would be indicated in patients at risk of gallbladder malignancy.
In patients with clear and persistent biliary colic, and especially if they present complications, the definitive treatment, if there are no contraindications, should be surgical, by means of conventional or laparoscopic cholecystectomy. The latter is the most commonly used because of its simplicity, lower cost and shorter hospital stay.
In subjects with non-specific symptoms (nausea, vomiting, flatulence, heaviness, intolerance to fat, etc.), without colic or complications secondary to lithiasis, or in those with biliary colic but who cannot or do not wish to undergo surgery, oral dissolution treatment with bile acids (quenodeoxycholic and ursodeoxycholic acids) can be considered, although its efficacy is limited.
Where do we treat it?
IN NAVARRE AND MADRID
The Department of Digestive
of the Clínica Universidad de Navarra
The Digestive Department of the Clinica Universidad de Navarra is composed of a multidisciplinary team of specialists who are experts in the diagnosis and treatment of diseases of the digestive tract.
Our objective is that each diagnosis be carefully established and the treatment plan adjusted to each patient.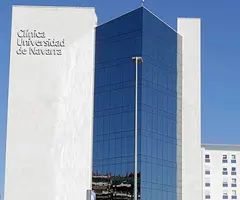 Why at the Clinica?
Medical specialists who are national references.
Specialized nursing team.
Endoscopy Unit and High Risk Digestive Tumor Prevention and Consultation Unit to offer the best care to our patients.
Our team of professionals