Home >
Dra. Mª Teresa Herráiz Bayod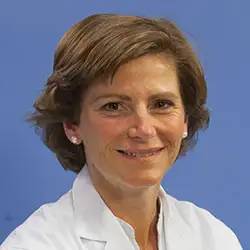 meet

Dr. Mª Teresa Herráiz Bayod

Head of Prevention and Consultation for High Risk Digestive Tumours Unit
Digestion Specialist
training and

Professional Career

Graduated (1994) and was awarded her doctorate (2002) in Medicine and Surgery from the University of Navarra. She became a Digestive System specialist (1998) at the Clínica Universidad de Navarra. She did her postdoctoral residency in Consultation for High Risk Digestive Tumours in the Massachusetts General Hospital (University of Harvard) from May 2005-October 2007.

Since 1999, she has worked as a medical specialist in the Digestion Department at the Clínica Universidad de Navarra.

She has been in charge of the Prevention and Consultation for High Risk Digestive Tumours Unit at the Clínica Universidad de Navarra, since January 2008.

She has participated in 11 basic and clinical publically financed research projects for the prevention and treatment of digestive tumours.
Prevention of Digestive System tumours (mainly colon tumours) in both the general and high risk population
Hereditary colon cancer syndromes (polyposis and nonpolyposis)
Hereditary gastric cancer syndromes
Pancreatic cancer prevention in high risk families
Educating the public about colon cancer prevention: healthy living habits, chemoprevention and early detection of neoplasms
Endoscopic handling of Barrett's esophagus
Using new endoscopic techniques (NBI, HD, etc.) in the diagnosis of digestive tract tumours in high risk patients
Using other methods, rather than conventional colonoscopy, for the prevention of digestive tumours (e.g. colonoscopy with a capsule and virtual colonoscopy)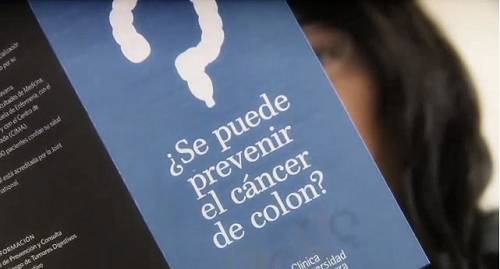 Colon Cancer Prevention. [Video only available in Spanish]
ACTIVITY
As an educator
Associate professor accredited by the ANECA since April 2009 – teaching different classes in Medicine at the University of Navarra (digestive system, genetics, problem based learning)
Masters professor in Biomedical Engineering at TECNUN and the University of Navarra
Masters in Medical Education from the University of Navarra (2013-2014)
As a researcher
Author of 38 publications in international magazines and 8 book chapters
She has made 65 presentations at both national and international meetings and spoken as the guest speaker at 17 conferences
En noviembre de 2018 ha sido nombrada Presidenta de la Sociedad Española de Endoscopia Digestiva (SEED)
Tesorera de la Sociedad Española de Endoscopia Digestiva para los años: 2012-2015.
Miembro del "Grupo Español de Calidad para la Colonoscopia de Cribado".
Miembro del Comité Ejecutivo de la "Alianza para la prevención del cáncer de colon".
you may

BE INTERESTED

The Clínica is the spanish private hospital with the greatest technological equipment in one single center.

If you live outside of Spain and you wish to receive care at the Clínica, learn about our services for international patients.

Why we are different from other healthcare centers.
Quality, speed, comfort and results.