Urology
"The accreditation of the Department by the EBU (European Board of Urology) reinforces our excellence at the patient care, teaching and research fields".
DR. BERNARDINO MIÑANA LÓPEZ DIRECTOR. UROLOGY DEPARTMENT
The Department of Urology at the Clínica Universidad de Navarra offers patients a medical team of first-class professionals and the most up-to date diagnostic and therapeutic resources.
With the patient as the motor of their day-to-day work, the specialists have the latest technology at their disposal for the diagnosis and treatment of prostate, bladder, kidney and testicular cancer, as well as for other non-oncological diseases such as lithiasis, urinary incontinence and sexual dysfunction.
We use the Da Vinci robotic system for the surgical treatment of some urological pathologies. This supplements the limitations of conventional laparoscopic surgery and makes surgical interventions more precise and with better functional results for patients, especially in complex surgeries such as radical prostatectomy.
Our physicians specializing in prostate have extensive experience in the precise diagnosis of prostate cancer and the series with the longest follow-up time in patients treated with focal therapy.
The department has the accreditation certificate of the European Board of Urology, which reinforces the excellence of the service at the care, teaching and research fields, a feature that only seven hospitals in Spain have.
Cutting edge diagnosis and treatment for better care
IN NAVARRE AND MADRID

DISEASES
Testicular cancer

Sexual Dysfunctions

Male infertility

Genitourinary prolapses

Paediatric Urology

DIAGNOSIS PROCEDURES
Urodynamic studies

Endoscopic urological tests
Multidisciplinary diagnosis and treatment at the Prostate Centre - a guarantee for our patients
360º Medicine
The Prostate Centre
The Clinica launches a comprehensive centre for the treatment of this type of disorders, which can have a great impact on the quality of life and life expectancy of men with prostate disorders.
An approach that involves more than 40 professionals in a continuous evaluation of their results in order to obtain a progressive improvement in the medicalcare we offer to our patients.
This entity has an organisational and functional structure oriented towards providing each patient with the most personalised treatment possible up to date in our country in order to address his prostate disease.
DIAGNOSIS AND PERSONALIZED TREATMENT
High precision and resolution
We are the most experienced and the unique centre that systematically uses magnetic resonance imaging and transperineal biopsies with image fusion for a fast and accurate diagnosis of prostate cancer. As a result, we are able to customise treatments through robotic surgery, focal therapy or radiotherapy in its different modes, with the aim of achieving cure while reducing adverse effects.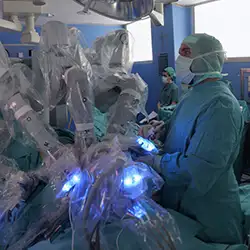 Bladder cancer
At the Clinic we have developed an advanced multidisciplinary bladder preservation programme for patients with muscle-infiltrating bladder cancer, with the purpose of improving their quality of life without compromising success in their cure.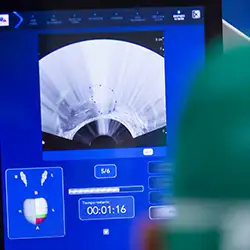 Kidney cancer
We offer minimally invasive treatments of the tumour with percutaneous ablative techniques (electroporation, microwaves or radiofrequency) or conservative surgeries (lumpectomy, partial nephrectomy) by pure laparoscopy or robot-assisted with the aim of conserving as much renal tissue as possible.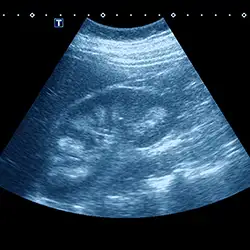 Renal Lithiasis
We carry out an immediate diagnosis and we have all the minimally invasive treatment options currently available to solve renal lithiasis within a maximum of 1 week.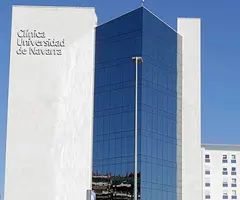 Why choose the Clinic?
Integral evaluation of the patient.
Personalised diagnosis.
Cutting-edge technology.
Wealth of experience.
Our team of professionals
Experience in research into new treatments addressed to combating urological cancers
Research
Urological Tumours
The Department of Urology has several lines of research and clinical trials underway in different phases of urological tumours that aim to achieve increasingly effective treatments.
Participation in these trials provides patients with new possibilities by allowing access to the latest therapeutic advances.
We help our patients to overcome their histories
Their testimonies encourage us to continue improving our services