Electrocardiogram
"Not all heart diseases manifest themselves with changes in the electrocardiogram, so it is always advisable to be evaluated by a cardiology specialist".
DR. AGNES DÍAZ DORRONSORO SPECIALIST. CARDIOLOGY DEPARTMENT
The electrocardiogram (also known by its acronym ECG) is a simple scan that obtains a record of the heart's electrical activity by means of electrodes applied to the skin.
It is a basic scan in cardiology. It is routinely used in the initial diagnosis of many heart diseases and allows the detection of growths in the heart chambers, alterations in the heart's rhythm.
The electrocardiogram records on paper the changes that occur in the small electrical currents that are produced in the heart with each beat.
When is an electrocardiogram performed?
The alterations in the route are essential for the analysis of arrhythmias and very useful in acute episodes of coronary disease such as myocardial infarction.
This diagnostic test is the basis for other more complex explorations such as stress electrocardiography (stress test) or ambulatory dynamic electrocardiography (Holter).
Most frequent indications of this test:
Angina pectoris.

Cardiac arrhythmias.

Acute myocardial infarction.
Do you have any of these diseases?
You may need to have an electrocardiogram
How is an electrocardiogram performed?
The equipment consists of electrodes and a recording device (electrocardiograph). During the study, you will be lying on a stretcher.
A technician will place small metal disks called electrodes on your chest, ankles and wrists. These electrodes are connected to an electrocardiograph. In this way, the same electrical impulse is collected from different positions.
The electrocardiogram records on paper the changes that occur in the small electrical currents that are produced in the heart with each beat.
The electrocardiogram produces no discomfort and has no risk to the patient.
The person should remain lying down, relaxed, without speaking, with a normal breathing rhythm and with arms and legs immobile.
Where do we do it?
IN NAVARRE AND MADRID
OUR MEDICAL TEAM
Specialists from the Department of Cardiology
The Department of Cardiology of the Clinica Universidad de Navarra is a center of reference in different diagnostic techniques and coronary treatments.
We have been the first center in Europe to place a pacemaker by means of a catheterization without the need to open the chest, for cases of severe heart failure.
The Cardiology Department of the Clinic collaborates with the Radiology and Cardiac Surgery Departments to achieve a quick and precise diagnosis of the patient.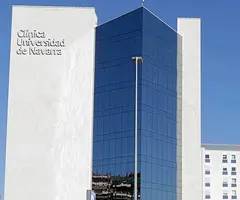 Why at the Clinica?
Specialized Arrhythmia Unit of national reference.
Unit of Hemodynamics and Interventionist Cardiology equipped with the best technology.
Cardiac Imaging Unit to achieve the highest diagnostic accuracy.
Our team of professionals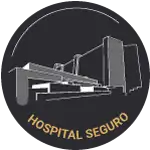 Safer than ever to continue taking care of you
We update safety protocols weekly with the latest scientific evidence and the knowledge of the best international centers with which we collaborate.