Endoscopy Unit
"More and more treatments can be performed through digestive endoscopy, without resorting to surgery. They are performed on an outpatient basis and are less aggressive".
DR. JOSE MARÍA RIESCO LÓPEZ PERSON IN CHARGE. ENDOSCOPY UNIT
The Endoscopy Unit is integrated within the Digestive Department of the Clinica Universidad de Navarra.
Its work is directed towards the diagnosis of different pathologies associated with the digestive system.
Some of the diagnostic tests that the Unit performs are: conventional colonoscopy, gastroscopy, capsule enteroscopy, capsule colonoscopy and echoendoscopy.
The specialists who make up the Endoscopy Unit hold periodic joint sessions where cases of special complexity are studied, the most relevant scientific advances are continually reviewed and the results themselves are evaluated.
Diagnostic and therapeutic procedures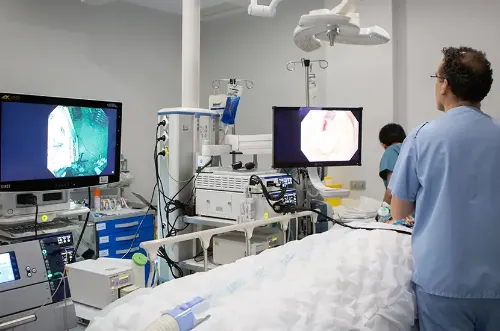 The Diagnostic and Therapeutic Endoscopy Unit performs tests such as:
Gastroscopy, colonoscopy, ileoscopy.

Treatment of digestive bleeding.

Argon gas cognition.

Placement of elastic bands in esophageal varicose veins and hemorrhoids; diagnostic echoendoscopy.

Drainage of pseudocysts and other collections.

Celiac plexus infiltration guided by echoendoscopy.

Esophageal dilation, pylorus, bile duct, pancreatic duct and colon.

Placement of esophageal, gastric, enteral, colonic, biliary and pancreatic ducts.

ERCP.

Esophagoscopy with endoscopic capsule; enteroscopy with endoscopic capsule; pulsion enteroscopy; pediatric endoscopy; endoscopic tattooing; percutaneous gastrostomies.

Endoscopic treatment of the Zenker Diverticulum.

Colonoscopy with endoscopic capsule.

Balloon enteroscopy.
We help our patients to overcome their stories
Their testimonies encourage us to continue improving our services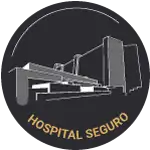 Safer than ever to continue taking care of you
We update safety protocols weekly with the latest scientific evidence and the knowledge of the best international centers with which we collaborate.