The Medical-Surgical Dermatology and Venereology Department at the Clínica Universidad de Navarra has vast experience in diagnosis and treatment of dermatological diseases.
We have wide experience in extremely precise surgical treatments, such as Mohs surgery . This procedure can only be carried out by highly specialised professionals.
Equally, the Clínica has extensive experience in the surgical treatment of specific types of skin cancer.
We have the latest technology for dermaesthetic treatment of skin lesions, aiming to obtain the best results for our patients: Neodimio-Yag Q-Switched laser, PDL laser (Pulsed Dye Laser), long pulse Neodimio-Yag laser, CO2 laser, long pulse Alexandrite laser, digital dermatoscope and the latest photodynamic therapy.
We also work together, along with other departments at the Clínica, in different units and areas that treat a wide range of pathologies for a multidisciplinary care approach.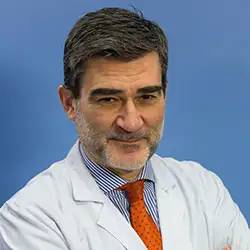 We have the most advanced technology for diagnosis and treatment like the digital dermatoscope and different types of the latest lasers".
In the Medical-Surgical Dermatology and Venereology Department at the Clínica Universidad de Navarra, we treat:
The main diagnostic method we use in Dermatology is a direct examination of the lesions. Occasionally, the dermatologist needs to take samples of the lesion for analysis and to confirm the diagnosis.
When a disease is suspected of being infectious, it is useful for the specialist to take a culture from the area for microbiological analysis.
Digital Dermatoscopy
Digital Dermatoscopy is a painless diagnostic procedure that involves recording high quality images of each mole or supposed lesion, so that the specialists can examine them more deeply.
This technique is very precise and useful in the early diagnosis of an eventual malignancy. This makes it possible for patients to undergo a more simple and efficient surgical treatment. This test is carried out when the patient has a suspicious dermatological lesion. Furthermore, it´s especially recommended for patients who are prone to develop moles or have a high number of them on their skin. Also, those with personal or family history of melanoma, require regular examination. Finally, it is very useful for controlling any atypical moles in patients with very few moles.
At the Clínica Universidad de Navarra we have the most advanced and suitable treatments for each patient´s situation:
our

PROFESSIONALS
Dermatology
selector carrusel
RESEARCH
Estudio de LY3375880 en pacientes adultos con dermatitis atópica de moderada a grave
La razón principal de su participación en el estudio no es proporcionarle tratamiento para su enfermedad, sino ayudar a encontrar una respuesta a las siguientes cuestiones científicas: - La seguridad de LY3375880 y cualquier efecto secundario que pueda experimentar cuando tome este medicamento. - Si LY3375880 puede ayudar a los participantes del estudio con dermatitis atópica. - La dosis de LY3375880 que debe administrarse a los participantes en el estudio. - Cómo de eficaz es LY3375880 en comparación con el placebo.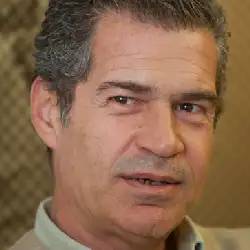 Llegué desahuciado a la Clínica y el ensayo me abrió las puertas a la esperanza al ofrecerme una nueva posibilidad de tratamiento".
José Carlos G.
Paciente participante en ensayo clínico con un nuevo tratamiento para el melanoma metastásico.
you may

be interested

Learn why the Clínica Universidad de Navarra is different from other hospitals.

Want to participate in our clinical trials? Learn which ones are active.

Know what we do for our international patients