Dermatology
"We have the most advanced technology for diagnosis and treatment, such as digital dermatoscopy and different types of lasers of latest generation".
DR. AGUSTÍN ESPAÑA DIRECTOR. DERMATOLOGY DEPARTMENT
The Department of Dermatology at the Clínica Universidad de Navarra has a wealth of experience in the diagnosis and treatment of dermatological diseases.
We have highly specialised personnel necessary for practising high-precision surgical treatments, such as Mohs surgery.
Likewise, the Clinic has a great deal of experience in the surgical treatment of different types of skin cancer.
Boasting latest technology for dermo-aesthetic treatment of skin lesions, we offer the best results to our patients: Neodimio-Yag Q-Switched laser, PDL (Pulsed Dye Laser), long pulse Neodimio-Yag laser, C02 laser, long pulse Alexandrite laser, digital dermatoscope and latest generation of photodynamic therapy.

Do you need a remote second opinion?
Our professionals will provide you with a medical evaluation without you having to leave your home.
Advanced diagnosis and treatment for better patient care
IN NAVARRA AND MADRID

DISEASES

DIAGNOSIS PROCEDURES
A detailed and sophisticated procedure that requires highly specialised personnel
Precision treatment
Mohs Surgery
The professionals from the Department of Dermatology have a high level of experience in this extremely complex surgical treatment for skin cancer, which provides the highest cure rate compared to conventional treatments.
The intervention that verifies the degree of removal of the tumour during the very procedure in order to achieve its total elimination.
PREVENTION, DIAGNOSIS AND TREATMENT
Early diagnosis of melanoma
Skin cancer is one of the tumours with the highest and increasing incidence in the world. Being melanoma considered the most serious type of such cancer, yet it can be prevented by photoprotection measures and its early diagnosis favours an excellent prognosis and the possibility of cure.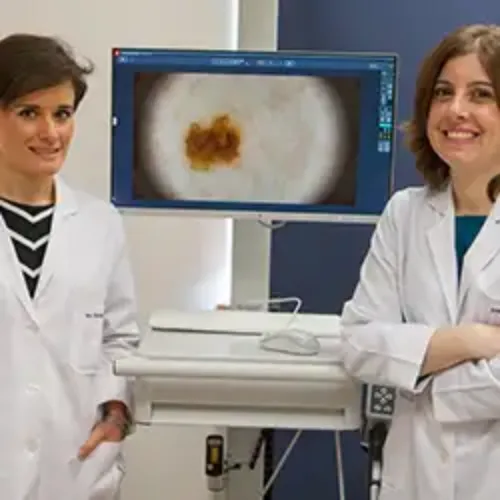 Early diagnosis
The Clinic has a new body mapping technique indicated for the automatic detection of new moles.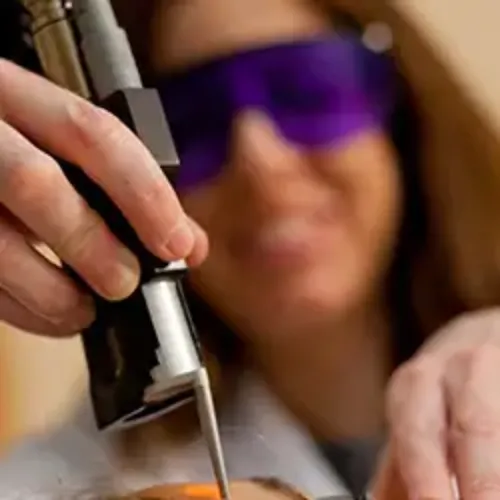 Personalised Medicine
A highly experienced and specialised team plays a key role while establishing the most appropriate diagnosis and treatment in each particular case.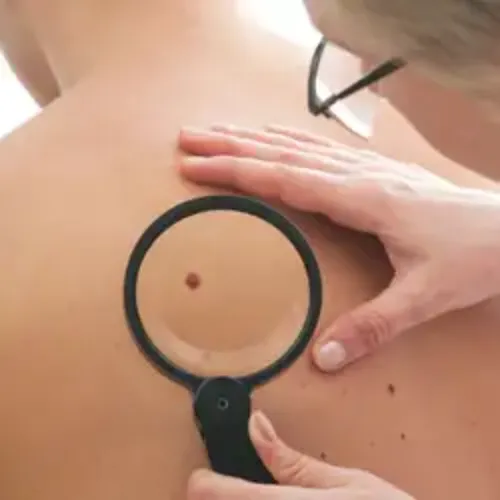 Research
Melanoma is one of the tumours that shows the best response to immunotherapy, (40-60% of patients).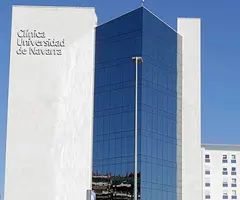 Why choose the Clinic?
Integral evaluation of the patient.
Personalised diagnosis.
Cutting-edge technology.
Our team of professionals
Pioneers in research into new treatments for melanoma
The search for new treatments, especially pharmacological, and the study conducted in order to improve the response and safety of existing ones are the main lines of research in this field, especially in diseases such as atopic dermatitis.
Participation in these trials provides patients with new possibilities by allowing access to the latest therapeutic advances.
We help our patients to overcome their stories
Their testimonies encourage us to continue improving our services