Arterial hypotension
"A complete neurological and cardiological study is necessary to evaluate whether there is any organic cause that may require specific treatment".
DR. FRANCISCO JAVIER LAVILLA ROYO
SPECIALIST. NEPHROLOGY DEPARTMENT
There are people who have a special lability of blood pressure, often presenting lower figures than usual, even in a symptomatic way.
They are people who feel a heaviness and lack of vitality, sometimes with clearer symptoms such as blurred vision, dizziness or instability.
In these cases the body does not adequately control the blood pressure, failing to maintain sufficiently high figures to establish adequate perfusion in all territories.
This failure is especially evident in some situations such as postural changes (when the blood tends to be stored in the most distant territories of the body) and in some environmental circumstances (especially with a high temperature - due to more abundant fluid losses) or personal (in states of more intense weakness due to deficiency processes or diseases, or when the diet does not provide a sufficient amount of fluids or minerals).

Do you need a remote second opinion?
Our professionals will provide you with a medical evaluation without you having to leave your home.
What are the symptoms of low blood pressure?
People with a tendency to have lower blood pressure (e.g. 80 mmHg systolic), often suffer from postural dizziness (when standing up abruptly) and in some circumstances (closed spaces, crowded or hot).
In addition, they tend to report an almost constant sensation of tiredness and weakness, which increases during the day and which at some times produces a certain limitation to the development of the usual tasks.
The most common symptoms are:
Fatigue.

Weakness.

Lack of vitality.

Dizziness with postural changes.

Blurred vision.
Do you have any of these symptoms?
You may have low blood pressure
How is low blood pressure treated?
To avoid further problems, it is advisable that these people know their limitations by avoiding those situations of special danger.
They should maintain an adequate intake of liquids (at least about 2000 ml a day), resorting to salty foods and avoiding long periods of fasting (getting five meals a day).
It is convenient that they get up carefully, especially after sitting or lying down for a long time, and protect themselves from environmental situations with a lot of heat or humidity.
Physical exercise is recommended as it improves vascular tone and the activity of the sympathetic nervous system. If these measures fail, the use of stimulant drugs or drugs that increase that vascular tone can be resorted to (under medical supervision).
Stimulant drinks can help maintain a vital tone, but often the body ends up getting used to that effect.
Where do we treat it?
IN NAVARRE AND MADRID
The Department of Cardiology
of the Clínica Universidad de Navarra
The Department of Cardiology of the Clinica Universidad de Navarra is a center of reference in different diagnostic techniques and coronary treatments.
We have been the first center in Europe to place a pacemaker by means of a catheterization without the need to open the chest, for cases of severe heart failure.
The Cardiology Department of the Clinic collaborates with the Radiology and Cardiac Surgery Departments to achieve a quick and precise diagnosis of the patient.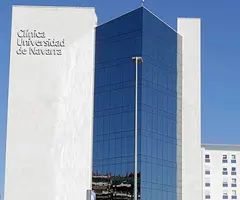 Why at the Clinica?
Specialized Arrhythmia Unit of national reference.
Unit of Hemodynamics and Interventionist Cardiology equipped with the best technology.
Cardiac Imaging Unit to achieve the highest diagnostic accuracy.
Our team of professionals