Child and Adolescent Psychiatry
"10% of children and 20% of adolescents present psychiatric disorders and their early detection will determine their evolution in adulthood".
DR. AZUCENA DÍEZ SUÁREZ DIRECTOR. CHILD AND ADOLESCENT PSYCHIATRY UNIT

In the Child and Adolescent Psychiatry Unit of the Clinica Universidad de Navarra we offer evaluation, diagnosis and treatment in consultation and hospitalization for children and adolescents with affective, behavioral and developmental disorders.
We are a reference unit with more than 20 years of experience, nationally and internationally, in ADHD (Attention Deficit and Hyperactivity Disorder) as well as in depression and eating disorders, both in care and research.
We focus on frequent psychiatric disorders in children and adolescents, which generate much deterioration in the quality of life of the child and his family, such as ADHD, anxiety disorders (fears, phobias of going to school, sleeping alone, etc.) or mood disorders (mainly depression).
Our goal is to care for the child and his family, providing a fast and efficient medical service, offering a medical service of high technical and human quality, in order to improve the overall situation of the child and his relationship with his family, school and social environment, not only to control the symptoms.
The Unit collaborates closely with other departments such as Pediatrics, Endocrinology or Neurology, due to the multidisciplinary nature of the disorders it treats. Our professionals offer multidisciplinary care to hospitalized children or those with serious illnesses.
Anorexia nervosa is an eating disorder, much more frequent in women (9 out of 10 patients) and usually begins in adolescence.
The diagnosis is clinical. Medical causes of low appetite or weight loss should be ruled out in anorexia.
Treatment should be early and correct to avoid complications and reduce chronicity.
Bulimia is an eating disorder, much more frequent in women (9 out of 10 patients) and usually begins in adolescence.

The main symptoms of bulimia nervosa are: repeated episodes of binge eating; inappropriate compensatory behaviors after binge eating to avoid weight gain (vomiting, use of medication, exercise, fasting); binge eating and compensatory behaviors occur at least twice a week for 3 months; self-image and self-esteem are strongly influenced by weight, size and body shape.
Normal fears are common in children. If the child has an exaggerated or disproportionate fear that interferes with daily life, this may indicate a problem.
After listening to the parents, evaluating the child and performing the necessary complementary tests, the team of doctors, psychologists and nurses arrive at a diagnosis using the most modern and up-to-date methodology available.
Depression is a fairly common and serious psychiatric illness in children and adolescents.
Approximately 5%, or one in 20 children and adolescents, will have a depressive episode before the age of 19.
Depression in children and adolescents may have different symptoms than depression in adults, so it often goes undetected by their parents, teachers or their doctor.
Behavioral disorders are one of the most frequent reasons for consultation in child and, especially, adolescent psychiatry. Two types can be distinguished: oppositional defiant disorder and conduct disorder.
These disruptive behaviors, which have a great impact on family life, are usually due to other underlying problems, so it is important to know whether the child or adolescent is suffering from a situation of abuse, is anxious or depressed, suffers from ADHD, or is consuming some type of toxic substance.
Obsessive-compulsive disorder (OCD) is an anxiety disorder in which the child or adolescent usually has obsessions as well as compulsions, although sometimes he or she has only obsessions or only compulsions.
At least some of the time the child recognizes that the obsessions or compulsions are excessive or absurd.
Because of the efficacy of serotonin reuptake inhibitor (SSRI) antidepressants in the treatment of OCD, it is thought to be due to an alteration of serotonin.
Attention Deficit Hyperactivity Disorder (ADHD) is one of the most common psychiatric problems in childhood and the most frequent cause of a child's visit to a psychiatric clinic.
It is more frequent in boys (9%) than in girls (3.3%). These children have attention problems, impulsivity and overactivity. Due to these symptoms, they have difficulties in social interaction and school performance.
Many of these children also present other psychiatric problems such as oppositional defiant disorder or conduct disorder (up to 40%), as well as depression and anxiety.
DIAGNOSIS AND PERSONALIZED TREATMENT
Comprehensive child and family care
At the Clinic's Child and Adolescent Psychiatry Unit we offer evaluation, diagnosis and consultation treatment for children and adolescents with emotional, behavioral and developmental problems.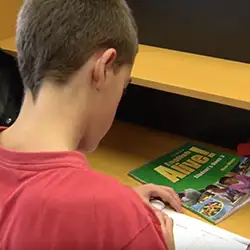 Our
results
Although it may be difficult to make the decision to see a specialist in psychiatry or psychology, children improve significantly in all areas of their lives, school, social and family.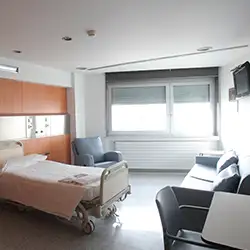 Hospitalization Unit
If necessary, it is possible to admit children and adolescents to the hospital. They are cared for by a specialized medical and nursing team, with a program adapted to their age.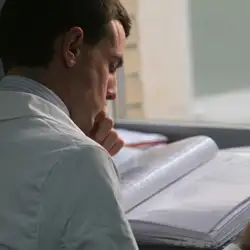 Research and trials
We have several lines of research focused on the study of ADHD in children and adolescents and childhood depression.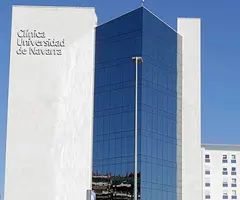 Why at the Clínica?
Experience with specialists who are national references.
Coordinated and multidisciplinary work with other specialties for a better management of the disease.
Quick attention to start treatment as soon as possible.
Our team of professionals
Importance of multidisciplinary work
In the Unit we work in close collaboration with different professionals: medical specialists in psychiatry, clinical psychologists and nurses with specific training in child and adolescent psychiatry, to provide the best care to our patients.