Cell Therapy
"We have been developing the use of advanced cellular therapies for more than 15 years, both from the point of view of laboratory research and from that of trials and treatments".
DR. FELIPE PRÓSPER DIRECTOR. THE ADVANCED THERAPIES UNIT
The Cellular Therapy Area is a multidisciplinary unit made up of medical, research and specific technical experts, in addition to personnel working in different departments and services, who seek to apply new treatment methods based on the use of stem cells.
A fundamental aspect of its research activity is focused on translating scientific advances into new treatments so that our research reaches patients as soon as possible, offering them new therapeutic routes.
The purpose of this area is to develop new diagnostic and therapeutic treatments aimed at various human diseases, based on the use of cell therapy with adult stem cells and other types of cells and tissues.
Our facilities are equipped with the most advanced technology, such as the GMP (Good Manufacturing Practises) Laboratory.
The Experimental Division of the Cell Therapy Area carries out important basic and preclinical research activity in the Cell Therapy Laboratory at the Cima and the Cell Biology Laboratory at the Clínica Universidad de Navarra.
State-of-the-art treatments for better care
Our goal is to offer the most up-to-date treatments for our patients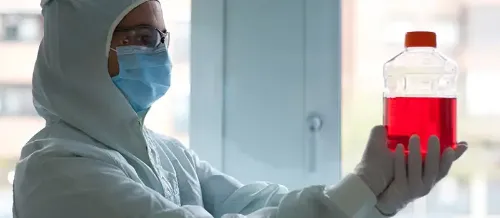 Transplantation of haematopoietic progenitors
With over 25 years' experience, we have a team of professionals who are highly specialised in carrying out bone marrow transplants for haematological cancers and some diseases of the immune system.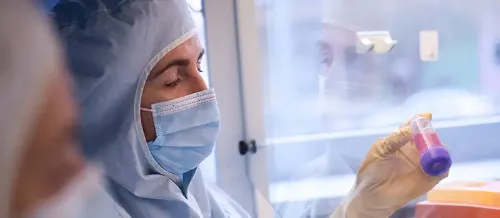 Adult stem
cell therapy
We use adult stem cells in cardiac, corneal, pelvic floor pathologies, treatment of vitiligo, chronic critical lower limb ischemia, treatment of graft-versus-host disease after allogeneic haematopoietic transplantation, etc.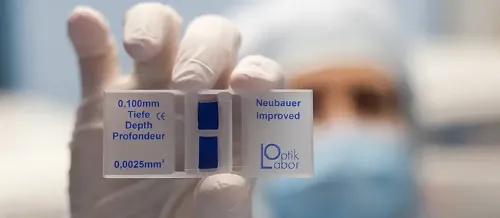 Vaccines and immunotherapy
The Cellular Therapy Area is a leader in Europe in the application of this type of treatment. The elaboration of the vaccines is carried out in the Cellular Therapy GMP Laboratory, the only laboratory in Spain authorized to manufacture the idiotype vaccines.
A multidisciplinary team of renowned prestige being at the forefront
Advanced Therapy Unit
The Advanced Therapies Unit of Clínica Universidad de Navarra has been established in order to deal exclusively with cellular therapies against cancer and other diseases of the immune system, favouring their administration and seeking to increase the safety of these treatments.
A multidisciplinary team of highly specialised nurses together with physicians from all the specialities involved in the approach to those treatments that depend on advanced therapy drugs and immunotherapy
GOOD MANUFACTURING PRACTICES
GMP Cell Therapy Laboratory
For the development of these cell therapy products on a clinical scale, we have the first hospital-accredited GMP laboratory within the National Health System. This laboratory produces advanced therapy medicines under Good Manufacturing Practices (GMP) standards and is authorised by the Spanish Agency for Medicines and Healthcare Products.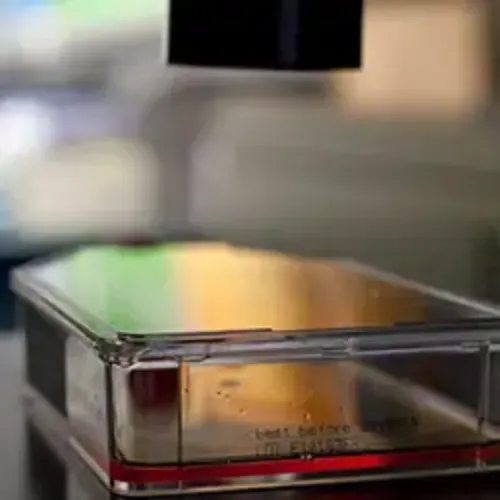 New therapeutic
targets
Advances in cell therapy are changing the way we understand immunotherapy, which is expanding to more and more types of patients regardless of the type of tumor they have.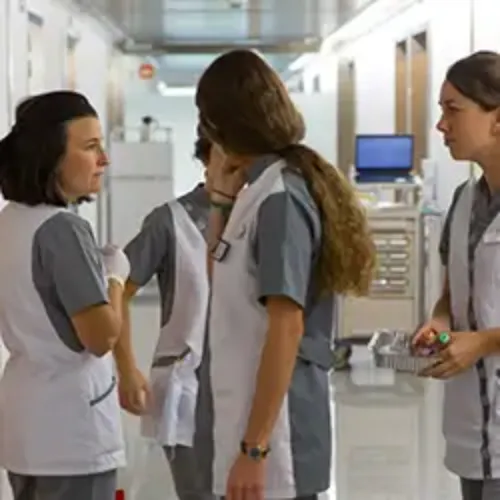 Nursing
specialized
We have a nursing team with long experience in the care of patients with hematological disease, who have undergone bone marrow transplantation and CAR-T cell treatment.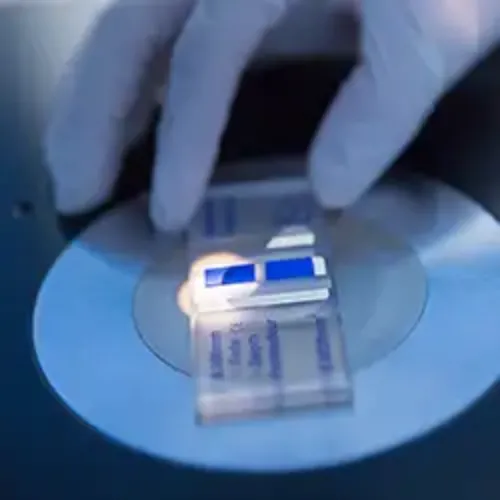 Cutting-edge
research
We have been developing the use of advanced cellular therapies for more than 15 years, both from the point of view of laboratory research and of trials and treatments.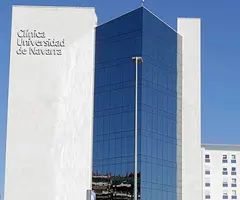 Why choose the Clinic?
Leader at an international level in the application of this type of treatment.
Multidisciplinary teamwork within the clinical departments that look after the patient.
We are at the forefront of research in order to keep offering solutions to our patients.
Our team of professionals
Most tissues have the capacity to regenerate thanks to the presence of stem and/or progenitor cells
Cell therapy is one of the essential pillars of future medicine, thanks to the discovery of induced reprogrammed cells (iPS) and the consolidation of cell reprogramming.
Participation in these trials provides patients with new possibilities by allowing access to the latest therapeutic advances.
We help our patients to overcome their stories
Their testimonies encourage us to continue improving our services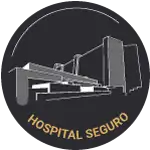 Safer than ever to continue taking care of you
We update safety protocols weekly with the latest scientific evidence and the knowledge of the best international centers with which we collaborate.