Liver Elastography
"Elastography is a complementary technique to liver biopsy, labiopsy provides additional information on inflammatory activity and other histological data of importance in the diagnosis".
DR. MERCEDES IÑARRAIRAEGUI BASTARRICA SPECIALIST. HEPATOLOGY UNIT
Transitional Liver Elastography or FibroScan is a simple and fast bloodless scanning technique that improves the diagnosis and monitoring of liver fibrosis without the need for a biopsy.
Fibrosis is an essential component of those chronic liver diseases that produce long-term complications, such as cirrhosis. Thus, knowing the degree of fibrosis helps to establish the prognosis of liver disease.
The Hepatology Unit of the Clínica Universidad de Navarra has more than 30 years of experience in the diagnosis and treatment of liver diseases.
When is hepatic elastography indicated?
Liver elastography should be performed by experienced personnel. If this procedure is not mastered, it is more difficult to estimate the degree of fibrosis.
This test is more difficult to evaluate in patients who are obese or have a certain degree of ascites, since this may cause the degree of fibrotic liver to be overestimated.
Most frequent indications of this test:
Liver cirrhosis.

Viral Hepatitis.

Hepatocarcinoma.
Do you have any of these diseases?
Liver elastography may be required
How is the FibroScan performed?
Unlike biopsy, elastography has no side effects or risk to the patient: the test takes only 15 minutes, requires no anesthesia and is painless.
To perform it, a device similar to a microphone is used, which rests under the ribs on the right side of the chest, where the liver surface is.
This device emits a vibrating wave whose transmission is done by ultrasound. This provides an estimate of liver elasticity, which is related to the degree of fibrosis: the lesser the elasticity, the greater the fibrosis.
Where do we do it?
IN NAVARRE AND MADRID
The Hepatology Unit
of the Clínica Universidad de Navarra
We are pioneers in the application of gene therapy in the treatment of liver tumors and hereditary metabolic diseases, and we have extensive experience in the diagnosis and treatment of viral hepatitis and in the treatment of liver cancer using radioembolization systems with Ytrium-90 microspheres.
The Clinic is at the forefront in Spain in performing liver transplantation between living people.
Treatments we perform
Hepatic Arterial Embolization

Partial splenic embolization

Genetic study in hepatology

Liver Radiofrequency

Liver resection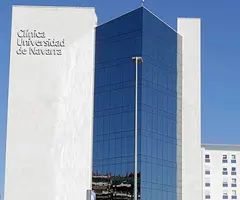 Why at the Clinica?
Highly specialized team of professionals with more than 25 years of experience.
Nursing team specialized in hepatic patients.
Important research activity on the molecular mechanisms that cause some of these diseases.
Our team of professionals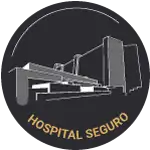 Safer than ever to continue taking care of you
We update safety protocols weekly with the latest scientific evidence and the knowledge of the best international centers with which we collaborate.