Home >
Dr. Bruno Sangro Gómez-Acebo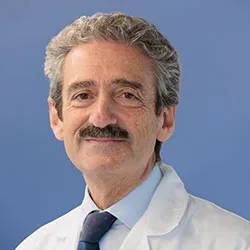 meet

Dr. Bruno Sangro Gómez-Acebo

Head of Hepatology Unit
Internal Medicine Specialist
Area of Expertise: study and treatment of hepatic diseases and hepatic and bile duct tumours
training and

Professional Career

Graduated in Medicine from the Complutense University of Madrid (1983). He was awarded his doctorate in Medicine by the University of Navarra (1994).

He specialised in Internal Medicine (1990).

He now works as the Head of the Hepatology Unit in the Internal Medicine Department at the Clínica Universidad de Navarra.

He was assigned as a Senior Researcher for the Centre of Biomedical Research in the Hepatic and Digestive Diseases Network (CIBERehd). The translational and clinical research he has carried out in the past few years has focused on therapeutic innovation for cirrhosis complications and treatment of primary and secondary hepatic tumours. This is specifically focussed on the development of a multidisciplinary treatment programme for hepatic cancer with surgical treatment innovations (expanded criteria for hepatic transplant or removal in certain patients with portal hypertension), intra-arterial techniques (chemo-embolisation and radioembolisation) and systematic treatments (advanced therapies such as biological agents, immunotherapy and gene therapy).
Study and treatment of hepatic diseases
Study and treatment of hepatic tumours
Study and treatment of bile duct tumours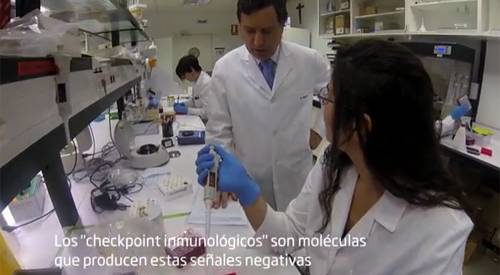 Nuevas investigaciones para el hepatocarcinoma
ACTIVITY
As an educator
Profesor Agregado de la Facultad de Medicina de la Universidad de Navarra
As a researcher
He was the co-author of 10 specialised book chapters, he has had more than 100 articles published in national and international magazines and has led three doctoral theses.
Founding member and member of the joint directive for the Spanish Gene Therapy Society
American Society for Gene Therapy
Spanish Association for the Study of the Liver
European Association for the Study of the Liver.
He has collaborated in magazines such as Journal of Hepatology, Molecular Imaging and Biology, Spanish Magazine for Digestive System Diseases and in the publication of Continued Gastroenterology and Hepatology
En septiembre de 2019 ha sido nombrado presidente de la Asociación Internacional de Cáncer de Hígado - International Liver Cancer Association (ILCA)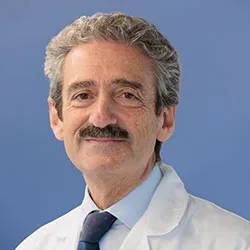 En pacientes con hepatocarcinoma avanzando existen importantes avances en el tratamiento, gracias a la investigación y ensayos clínicos que nuestro departamento lleva a cabo".
you may

BE INTERESTED

The Clínica is the spanish private hospital with the greatest technological equipment in one single center.

If you live outside of Spain and you wish to receive care at the Clínica, learn about our services for international patients.

Why we are different from other healthcare centers.
Quality, speed, comfort and results.