Home >
Dr. José Ignacio Herrero Santos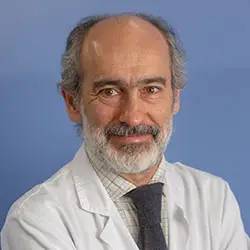 meet

Dr. José Ignacio Herrero Santos

Internal Medicine Specialist
Area of Expertise: hepatic transplants
training and

Professional Career

Graduated (1988) and was awarded his doctorate (1996) in Medicine, with distinction by the University of Navarra. He works as an Internal Medicine Specialist at the Clínica Universidad de Navarra.

He has a Diploma of Honour from the European Board of Medicine for Transplants.

He carried out his residences in order to complete his training in the Hepatic Transplant Unit of the The Queen Elizabeth Hospital de Birmingham (United Kingdom), the University of Michigan Medical Center at the Universidad de Michigan (USA), the Presbyterian University Hospital at the Universidad de Pittsburgh (USA) and the Northwestern University Hospital (Chicago, USA)

He now works as a specialist in the Hepatology Unit in the Internal Medicine Department at the Clínica Universidad de Navarra.

He is a researcher at the Centre of Biomedical Research in the Network of Hepatic and Digestive Nurses (CIBER-EHD). His main areas of research are hepatic transplants, hepatic damage and hepatocarcinoma. He has participated in more than 10 clinical trials in Hepatology, mainly focused on hepatic transplants. He has participated in more than 10 research studies in Hepatology.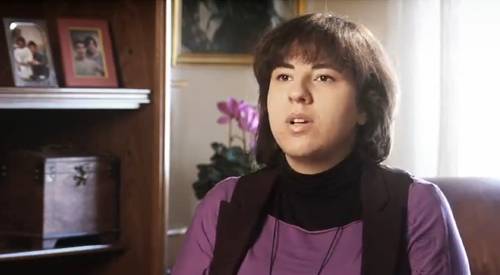 New technique of living donor liver transplantation. [Video only available in Spanish]
ACTIVITY
As an educator
Titular professor at the University of Navarra Faculty of Medicine.
As a researcher
Author of more than 200 speeches and presentations at national and international conferences.
Author of more than 75 articles and book chapters.
Spanish Society for Internal Medicine
Basque-Navarra Society for Digestive Pathology
Spanish Association for Liver Study
Spanish Society for Hepatic Transplants
Spanish Society for Transplants
European Association for Liver Study
European Society for Organ Transplant
International Society for Liver Transplant
Transplant Society
American Association for the study of Liver Diseases
Member of the Joint Directive and Secretary of the Scientific Committee for the Spanish Society for Hepatic Transplants 2009-2013
Speaker for Scientific Committee of the Spanish Association for Liver Study since 2009
you may

BE INTERESTED

The Clínica is the spanish private hospital with the greatest technological equipment in one single center.

If you live outside of Spain and you wish to receive care at the Clínica, learn about our services for international patients.

Why we are different from other healthcare centers.
Quality, speed, comfort and results.