YES1 is a druggable oncogenic target in Small Cell Lung Cancer
Aug 18, 2022
|
Magazine: Journal of Thoracic Oncology
Esther Redin 1 , Eva M Garrido-Martin 2 , Karmele Valencia 3 , Miriam Redrado 4 , Jose Luis Solorzano 5 , Rafael Carias 6 , Mirari Echepare 7 , Francisco Exposito 1 , Diego Serrano 7 , Irene Ferrer 8 , Angel Nunez-Buiza 9 , Irati Garmendia 10 , Juana M García-Pedrero 11 , Alfonso Gurpide 12 , Luis Paz-Ares 8 , Katerina Politi 13 , Luis M Montuenga 1 , Alfonso Calvo 14
---
Rationale: Small cell lung cancer (SCLC) is an extremely aggressive subtype of lung cancer without approved targeted therapies. Here we identified YES1 as a novel targetable oncogene driving SCLC maintenance and metastasis.
Objectives: To investigate the role of YES1 in SCLC prognosis and evaluate its inhibition as a new therapeutic strategy.
Methods: Association between YES1 levels and prognosis was evaluated in SCLC clinical samples. In vitro functional experiments for proliferation, apoptosis, cell cycle and cytotoxicity were performed. Genetic and pharmacological inhibition of YES1 was evaluated in vivo in cell-/patient-derived xenografts (PDXs) and in metastasis. YES1 levels were evaluated in mouse and patients' plasma-derived exosomes MEASUREMENTS AND MAIN RESULTS: Overexpression or gain/amplification of YES1 was identified in 31% and 26% of cases, respectively, across molecular subgroups, and was found as an independent predictor of poor prognosis. Genetic depletion of YES1 dramatically reduced cell proliferation, 3D organoid formation, tumor growth and distant metastasis, leading to extensive apoptosis and tumor regressions. Mechanistically, YES1-inhibited cells showed alterations in the replisome and DNA repair processes, that conferred sensitivity to irradiation. Pharmacological blockade with the novel YES1 inhibitor CH6953755 or Dasatinib induced significant anti-tumor activity in organoid models and cell-/patient-derived xenografts. YES1 protein was detected in plasma exosomes from patients and mouse models, with levels matching those of tumors, suggesting that circulating YES1 could represent a biomarker for patient selection/monitoring.
Conclusions: Our results provide evidence that YES1 is a new druggable oncogenic target and biomarker to advance the clinical management of a subpopulation of SCLC patients.
CITATION J Thorac Oncol. 2022 Aug 18;S1556-0864(22)01530-1. doi: 10.1016/j.jtho.2022.08.002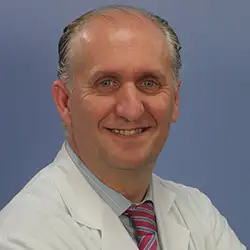 Navarre headquarters
Madrid headquarters