Updates on the Management of Acute Myeloid Leukemia
Sep 29, 2022
|
Magazine: Cancers
Sofía Huerga-Domínguez 1 , Sara Villar 1 , Felipe Prósper 1 , Ana Alfonso-Piérola 1
---
Abstract
Acute myeloid leukemia is a heterogeneous disease defined by a large spectrum of genetic aberrations that are potential therapeutic targets. New targeted therapies have changed the landscape for a disease with poor outcomes. They are more effective than standard chemotherapy with a good safety profile.
For "fit patients" in first-line, the combination of gemtuzumab ozogamicin or midostaurin with intensive chemotherapy or Vyxeos is now considered the "standard of care" for selected patients.
On the other hand, for "unfit patients", azacitidine-venetoclax has been consolidated as a frontline treatment, while other combinations with magrolimab or ivosidenib are in development. Nevertheless, global survival results, especially in relapsed or refractory patients, remain unfavorable. New immunotherapies or targeted therapies, such as Menin inhibitors or sabatolimab, represent an opportunity in this situation.
Future directions will probably come from combinations of different targeted therapies ("triplets") and maintenance strategies guided by measurable residual disease.
CITATION Cancers (Basel). 2022 Sep 29;14(19):4756. doi: 10.3390/cancers14194756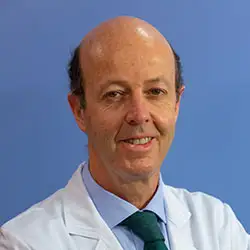 Navarre headquarters
Madrid headquarters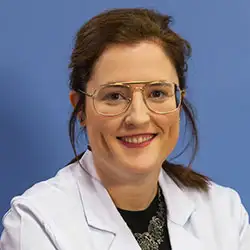 Navarre headquarters
Madrid headquarters