Splicing Factor SLU7 Prevents Oxidative Stress-Mediated Hepatocyte Nuclear Factor 4α Degradation, Preserving Hepatic Differentiation and Protecting From Liver Damage
Nov 1, 2021
|
Magazine: Hepatology
María Gárate-Rascón 1 , Miriam Recalde 1 , Maddalen Jimenez 1 , María Elizalde 1 , María Azkona 1 , Iker Uriarte 1 2 , M Uxue Latasa 1 , Raquel Urtasun 1 , Idoia Bilbao 3 , Bruno Sangro 2 3 4 , Carmen Garcia-Ruiz 2 5 6 , José C Fernandez-Checa 2 5 6 , Fernando J Corrales 2 7 , Argitxu Esquivel 8 , Antonio Pineda-Lucena 8 , Maite G Fernández-Barrena 1 2 4 , Matías A Ávila # 1 2 4 , María Arechederra # 1 4 , Carmen Berasain # 1 2 4
---
Background and aims: Hepatocellular dedifferentiation is emerging as an important determinant in liver disease progression. Preservation of mature hepatocyte identity relies on a set of key genes, predominantly the transcription factor hepatocyte nuclear factor 4α (HNF4α) but also splicing factors like SLU7. How these factors interact and become dysregulated and the impact of their impairment in driving liver disease are not fully understood.
Approach and results: Expression of SLU7 and that of the adult and oncofetal isoforms of HNF4α, driven by its promoter 1 (P1) and P2, respectively, was studied in diseased human and mouse livers. Hepatic function and damage response were analyzed in wild-type and Slu7-haploinsufficient/heterozygous (Slu7+/- ) mice undergoing chronic (CCl4 ) and acute (acetaminophen) injury.
SLU7 expression was restored in CCl4 -injured mice using SLU7-expressing adeno-associated viruses (AAV-SLU7). The hepatocellular SLU7 interactome was characterized by mass spectrometry. Reduced SLU7 expression in human and mouse diseased livers correlated with a switch in HNF4α P1 to P2 usage.
This response was reproduced in Slu7+/- mice, which displayed increased sensitivity to chronic and acute liver injury, enhanced oxidative stress, and marked impairment of hepatic functions. AAV-SLU7 infection prevented liver injury and hepatocellular dedifferentiation.
Mechanistically we demonstrate a unique role for SLU7 in the preservation of HNF4α1 protein stability through its capacity to protect the liver against oxidative stress. SLU7 is herein identified as a key component of the stress granule proteome, an essential part of the cell's antioxidant machinery.
Conclusions: Our results place SLU7 at the highest level of hepatocellular identity control, identifying SLU7 as a link between stress-protective mechanisms and liver differentiation. These findings emphasize the importance of the preservation of hepatic functions in the protection from liver injury.
CITATION Hepatology. 2021 Nov;74(5):2791-2807. doi: 10.1002/hep.32029. Epub 2021 Sep 25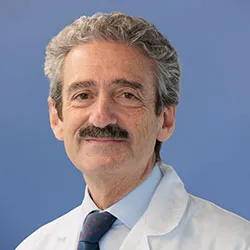 Navarre headquarters
Madrid headquarters