Selective internal radiation therapy: an effective treatment for hormonal syndromes in pancreatic neuroendocrine tumors
Sep 28, 2018
|
Magazine: Hepatic Oncology
Zubiri L (1,1), Bilbao JI (2,2), Rodríguez J (1,1), Sangro B (3,3)
---
ABSTRACT
The hormone secretion in pancreatic neuroendocrine tumors (pNET) causes an important interference in patients' quality of life.
We present two cases of pNET metastatic to the liver (a pancreatic endocrine carcinoma with a severe hormonal syndrome and an insulinoma with severe crisis of hypoglycemia and coma) refractory to conventional treatments, which were finally solved with selective internal radiation therapy (SIRT), a nonstandard level 1 therapy.
We show two examples of an excellent control of symptoms together with a long survival after treatment with SIRT. The evidence supporting the use of this therapy is level 2.
Our case reports strongly support the use of SIRT for the severe clinical syndrome in pNET metastatic to the liver and refractory to somatostatin analogs.
CITATION Hepat Oncol. 2018 Sep 28;5(2):HEP09. doi: 10.2217/hep-2017-0025. eCollection 2018 Apr.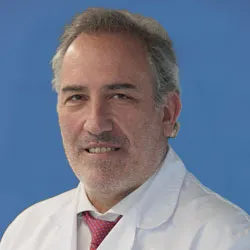 Navarre headquarters
Madrid headquarters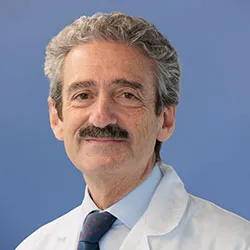 Navarre headquarters
Madrid headquarters