Long-term safety of spinal cord stimulation systems in a prospective, global registry of patients with chronic pain
Jan 24, 2023
|
Magazine: Pain Management
Richard L Rauck 1 , Eric Loudermilk 2 , Simon J Thomson 3 , Jose Francisco Paz-Solis 4 , Louis Bojrab 5 , John Noles 6 , Jan Vesper 7 , Joseph Atallah 8 , Daniel Roth 9 , Joseph Hegarty 10 , Michel Prud'Homme 11 , Gregory M Phillips 12 , Stephen G Smith 13 , Mohab Ibrahim 14 , Channing D Willoughby 15 , Jon B Obray 16 , Mayank Gupta 17 , Julio Paez 18 , Anthony P Berg 19 , Nathan J Harrison 20 , Paolo Maino 21 , Praveen Mambalam 22 , Matthew McCarty 23 , Glyn Towlerton 24 , Sarah Love-Jones 25 , Shakil Ahmed 26 , Albert Lee 27 , Binit Shah 28 , Itay Goor-Aryeh 29 , Marc A Russo 30 , Nicolas Varela 31 , Jeffrey B Phelps 32 , José Cid 33 , Tacson Fernandez 34 , Concepción Pérez-Hernández 35 , Douglas Keehn 36 , Joshua M Rosenow 37 , Nameer Haider 38 , Andrew G Parrent 39 , Melinda M Lawrence 40 , Peter Georgius 41 , Laura Demartini 42 , Agustin Mendiola 43 , Vivek Mehta 44 , Reinhard Thoma 45 , Atef F Israel 46 , Giuliano De Carolis 47 , Sanjay Bhatia 48 , Matthew Green 49 , Armando Villarreal 50 , Matthew T Crooks 51 , Ryder P Gwinn 52 , Julie G Pilitsis 53 , Hitoaki Sato 54 , Sergio Maldonado Vega 55 , M Gabriel Hillegass 56 , Paul Carnes 57 , Christian Scherer 58 , Silviu Brill 59 , James Yu 60 , James J Brennan 61 , Kliment Gatzinsky 62 , Annu Navani 63 , Lee T Snook Jr 64 , Borja Mugabure Bujedo 65 , Javier De Andrés Ares 4 , Abel Murillo 66 , Andrew T Trobridge 67 , Kamyar Assil 68 , Jawad Shah 69 , Carroll McLeod 70 , Joseph Buwembo 71 , Olivier De Coster 72 , Nathan Miller 73 , Mehendra Sanapati 74 , Medhat Mikhael 75 , Rene Przkora 76 , Norihiko Sukenaga 77 , Louis J Raso 78 , Aaron K Calodney 79 , Luz Elena Cáceres Jerez 80 , Takuya Uchiyama 81 , Jan-Willem Kallewaard 82 , Brett Chandler 83 , Fabián Piedimonte 84 , Kenneth D Candido 85 , Tristan E Weaver 86 , Takashi Agari 87 , David Holthouse 88 , Rex Woon 89 , Nileshkumar Patel 89 , Kristen Lechleiter 89 , Roshini Jain 89
---
Aim: The availability of long-term (>2 years) safety outcomes of spinal cord stimulation (SCS) remains limited. We evaluated safety in a global SCS registry for chronic pain.
Methods: Participants were prospectively enrolled globally at 79 implanting centers and followed out to 3 years after device implantation.
Results: Of 1881 participants enrolled, 1289 received a permanent SCS implant (1776 completed trial). The annualized rate of device explant was 3.5% (all causes), and 1.1% due to inadequate pain relief. Total incidence of device explantation >3 years was 7.6% (n = 98). Of these, 32 subjects (2.5%) indicated inadequate pain relief as cause for removal. Implant site infection (11 events) was the most common device-related serious adverse event (<1%).
Conclusion: This prospective, global, real-world study demonstrates a high-level of safety for SCS with low rate of explant/serious adverse events.
Clinical Trial Registration: NCT01719055 (ClinicalTrials.gov).
CITATION Pain Manag. 2023 Jan 24. doi: 10.2217/pmt-2022-0091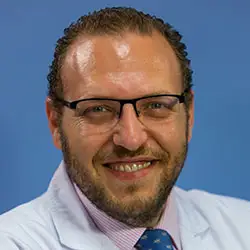 Navarre headquarters
Madrid headquarters