Evidence of long-term disease control with panobinostat maintenance in patients with relapsed multiple myeloma
Jul 1, 2015
|
Magazine: Haematologica
Ocio EM(1), Dávila J(2), Caballero JC(2), Alonso S(2), de la Calle VG(2), García-Sanz R(2), Gazi L(3), Opio S(3), Jiménez M(3), San-Miguel JF(4), Mateos MV(2).
---
The introduction of novel agents, especially proteasome inhibitors and immunomodulatory drugs, has resulted in a remarkable improvement in the survival of patients with multiple myeloma (MM).1,2
However, once patients have been exposed to such agents, resistance is likely to arise, resulting in a very poor prognosis.3
For this reason, novel agents with distinct mechanisms of action are necessary and are currently being evaluated.4 Deacetylase inhibitors are a group of novel agents designed to abrogate the pro-oncogenic state induced by the overexpression of deacetylase enzymes in tumors.4
Panobinostat is a potent, orally administered pan-deacetylase inhibitor with significant anti-myeloma activity in preclinical models6,7 and with clear synergy in combination with proteasome inhibitors.8
This preclinical evidence of synergy prompted the phase III Panorama 1 trial, which tested the efficacy of panobinostat combined with bortezomib plus dexamethasone versus placebo plus bortezomib plus dexamethasone in patients with relapsed MM, who were not refractory to bortezomib.9
The addition of panobinostat to bortezomib and dexamethasone resulted in a relevant improvement in progression-free survival (12.0 versus 8.1 months), although the toxicity associated with the regimen was an important drawback. The most frequent grade 3–4 adverse events were thrombocytopenia (67%), lymphopenia (53%), diarrhea (26%), asthenia or fatigue (24%), and peripheral neuropathy (18%). Nevertheless, there is no information on the long-term efficacy of panobinostat maintenance.
CITATION Haematologica. 2015 Jul;100(7):e289-91. doi: 10.3324/haematol.2015.124164.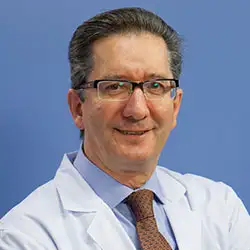 Navarre headquarters
Madrid headquarters