Diagnosis and treatment of hepatocellular carcinoma. Update of the consensus document of the AEEH, AEC, SEOM, SERAM, SERVEI, and SETH
May 7, 2021
|
Magazine: Medicina Clínica
María Reig 1 , Alejandro Forner 1 , Matías A Ávila 2 , Carmen Ayuso 3 , Beatriz Mínguez 4 , María Varela 5 , Itxarone Bilbao 6 , José Ignacio Bilbao 7 , Marta Burrel 8 , Javier Bustamante 9 , Joana Ferrer 10 , Miguel Ángel Gómez 11 , Josep María Llovet 12 , Manuel De la Mata 13 , Ana Matilla 14 , Fernando Pardo 15 , Miguel A Pastrana 16 , Manuel Rodríguez-Perálvarez 13 , Josep Tabernero 17 , José Urbano 18 , Ruth Vera 19 , Bruno Sangro 20 , Jordi Bruix 21
---
Abstract
Hepatocellular carcinoma (HCC) is the most common primary liver neoplasm and one of the most common causes of death in patients with cirrhosis of the liver. In parallel, with recognition of the clinical relevance of this cancer, major new developments have recently appeared in its diagnosis, prognostic assessment and in particular, in its treatment.
Therefore, the Spanish Association for the Study of the Liver (AEEH) has driven the need to update the clinical practice guidelines, once again inviting all the societies involved in the diagnosis and treatment of this disease to participate in the drafting and approval of the document: Spanish Society for Liver Transplantation (SETH), Spanish Society of Diagnostic Radiology (SERAM), Spanish Society of Vascular and Interventional Radiology (SERVEI), Spanish Association of Surgeons (AEC) and Spanish Society of Medical Oncology (SEOM).
The clinical practice guidelines published in 2016 and accepted as National Health System Clinical Practice Guidelines were taken as the reference documents, incorporating the most important recent advances. The scientific evidence and the strength of the recommendation is based on the GRADE system.
CITATION Med Clin (Barc). 2021 May 7;156(9):463.e1-463.e30. doi: 10.1016/j.medcli.2020.09.022. Epub 2021 Jan 16.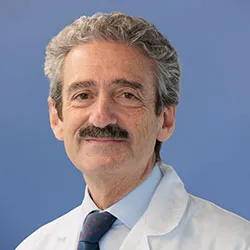 Navarre headquarters
Madrid headquarters