Clinical testing of a dendritic cell targeted therapeutic vaccine in patients with chronic hepatitis C virus infection
Mar 11, 2015
|
Magazine: Molecular Therapy. Methods & clinical development
Zabaleta A(1), D'Avola D(2), Echeverria I(1), Llopiz D(1), Silva L(1), Villanueva L(1), Riezu-Boj JI(1), Larrea E(1), Pereboev A(3), Lasarte JJ(1), Rodriguez-Lago I(4), Iñarrairaegui M(2), Sangro B(2), Prieto J(5), Sarobe P(1).
---
Abstract
The lack of antiviral cellular immune responses in patients with chronic hepatitis C virus (HCV) infection suggests that T-cell vaccines may provide therapeutic benefit. Due to the central role that dendritic cells (DC) play in the activation of T-cell responses, our aim was to carry out a therapeutic vaccination clinical trial in HCV patients using DC.
Five patients with chronic HCV infection were vaccinated with three doses of 5 × 10(6) or 10(7) autologous DC transduced with a recombinant adenovirus encoding NS3 using the adapter protein CFh40L, which facilitates DC transduction and maturation. No significant adverse effects were recorded after vaccination. Treatment caused no changes in serum liver enzymes nor in viral load. Vaccination induced weak but consistent expansion of T-cell responses against NS3 and adenoviral antigens. Patients' DC, as opposed to murine DC or DC from healthy subjects, secreted high IL-10 levels after transduction, inducing the activation of IL-10-producing T cells. IL-10 blockade during vaccine preparation restored its ability to stimulate anti-NS3 Th1 responses.
Thus, vaccination with adenovirus-transduced DC is safe and induces weak antiviral immune responses. IL-10 associated with vaccine preparation may be partly responsible for these effects, suggesting that future vaccines should consider concomitant inhibition of this cytokine.
CITATION Mol Ther Methods Clin Dev. 2015 Mar 11;2:15006. doi: 10.1038/mtm.2015.6.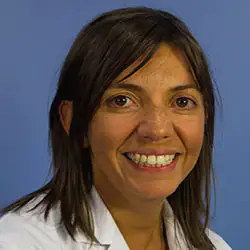 Navarre headquarters
Madrid headquarters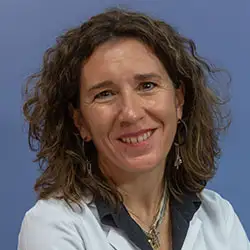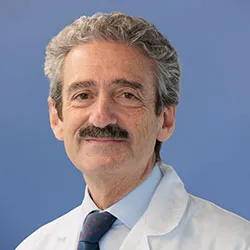 Navarre headquarters
Madrid headquarters