Bendamustine, bortezomib and prednisone for the treatment of newly diagnosed multiple myeloma patients: results of a prospective phase 2 Spanish/Pethema trial
Aug 1, 2015
|
Magazine: Haematologica
Mateos MV(1), Oriol A(2), Rosiñol L(3), de Arriba F(4), Puig N(5), Martín J(6), Martínez-López J(7), Echeveste MA(8), Sarrá J(9), Ocio E(10), Ramírez G(11), Martínez R(12), Palomera L(13), Payer A(14), Iglesias R(15), De la Rubia J(16), Alegre A(17), Chinea AI(18), Bladé J(3), Lahuerta JJ(19), San Miguel JF(20).
---
Abstract
Bendamustine is a bifunctional alkylating agent with proven activity in myeloma. Sixty newly diagnosed myeloma patients received bendamustine plus bortezomib and prednisone consisting of one cycle of bortezomib twice per week for 6 weeks (1.3 mg/m2 on days 1, 4, 8, 11, 22, 25, 29, and 32), plus bendamustine (90 mg/m2 on days 1 and 4) and prednisone. The following cycles included bortezomib once per week.
Patients transplant candidates proceeded to stem cell collection after 4 cycles and transplant was performed after 6 cycles. Patients non-transplant candidates received up to nine cycles. Forty-two patients were transplant-candidates and after six cycles, 50% achieved at least Very Good Partial Response, 24% of Complete Response; thirty-five proceeded to transplant, and the Complete Response 54%. Seventeen patients continued up to nine cycles, and 57% achieved at least Very Good Partial Response, including 26% with Complete Response. The 2-years Progression Free Survival and Overall Survival were 62% and 86%, respectively. Safety profile was manageable, but stem cells mobilization was compromised in 35% of patients.
In summary, this combination is effective in untreated patients, with an acceptable toxicity profile, but due to introduction of second generation of novel agents and monoclonal antibodies as well, this combination will probably be better reserved for relapsing patients, where stem cell collection is not needed whilst cost effective combinations with non cross resistant drugs continue to represent a medical need. The trial was registered with ClinicalTrials.gov, number NCT01376401.
CITATION Haematologica. 2015 Aug;100(8):1096-102. doi: 10.3324/haematol.2015.124818. Epub 2015 Apr 24.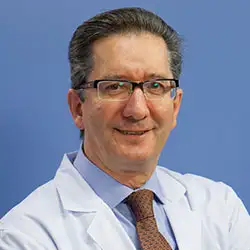 Navarre headquarters
Madrid headquarters