BCLC strategy for prognosis prediction and treatment recommendation Barcelona Clinic Liver Cancer (BCLC) staging system. The 2022 update
Nov 18, 2021
|
Magazine: Journal of Hepatology
M Reig 1 , A Forner 2 , J Rimola 3 , J Ferrer-Fábrega 4 , M Burrel 5 , A Garcia-Criado 3 , R K Kelley 6 , P R Galle 7 , V Mazzaferro 8 , R Salem 9 , B Sangro 10 , A G Singal 11 , A Vogel 12 , J Fuster 13 , C Ayuso 14 , J Bruix 15
---
Abstract
Treatment for hepatocellular carcinoma (HCC) has experienced major advancements since the last update of the official Barcelona Clinic Liver Cancer (BCLC) prognosis and treatment strategy published in 2018.
Advancements in the field have emerged in all areas, but in this manuscript, we present those that have primed a change in the strategy and comment why some encouraging data in select interventions are still considered immature and in need of further research to gain their incorporation into an evidence-based model for clinicians and researchers.
Finally, we describe the critical insight and expert knowledge that is needed to take clinical decisions in individual patients so that the recommendation takes into account all the needed parameters to allow a personalised approach.
CITATION J Hepatol. 2022 Mar;76(3):681-693. doi: 10.1016/j.jhep.2021.11.018. Epub 2021 Nov 19.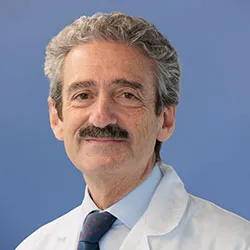 Navarre headquarters
Madrid headquarters