Are all new allergens in TRUE Test® essential for a baseline set?
Sep 7, 2015
|
Magazine: Contact Dermatitis
Echechipía S (1), Villarreal O (2), Iriarte P (3), Garcés M (4), Sala-Cunill A (5),Daschner A (6), Quiñones MD (7), Ferrer M (8), Jauregui I (9), Veleiro B (10); Cutaneous Allergy Committee of the Allergy and Clinical Immunology Spanish Society.
(1) Complejo Hospitalario de Navarra, Pamplona, Spain.
(2) Hospital Universitario de Álava, Vitoria, Spain.
(3) Complexo Hospitalario Universitario de Ferrol, A Coruña, Spain.
(4) Hospital Cínico Universitario Lozano Blesa, Zaragoza, Spain.
(5) Hospital Val d'Hebron, Barcelona, Spain.
(6) Hospital Universitario de la Princesa, Madrid, Spain.
(7) Hospital Monte Naranco, Oviedo, Spain.
(8) Clinica Universidad de Navarra, Pamplona, Spain.
(9) Hospital de Basurto, Bilbao, Spain.
(10) Complexo Hospitalario Universitario de A Coruña, A Coruña, Spain.
---
The prevalence of contact allergy to specific allergens differs among countries, as a result of social and environmental characteristics. Patch testing is the gold standard in the diagnosis of contact dermatitis to identify the culprit substance.
TRUE Test® is a ready-to-use patch test system commercialized since 1985, and is used worldwide. As TRUE Test® does not cover several allergens recommended for the (European) baseline series, clinicians have to test additional allergens separately. Recently, TRUE Test® added five new allergens.
The newly included allergens are gold sodium thiosulfate, bacitracin, parthenolide, Disperse Blue 106, and 2-bromo-2-nitropropane-1,3-diol (bronopol). The aim of our study was to evaluate the relevance of these new allergens as a part of our baseline series.
CITATION Contact Dermatitis. 2015 Sep;73(3):186-7. doi: 10.1111/cod.12408. Epub 2015 May 5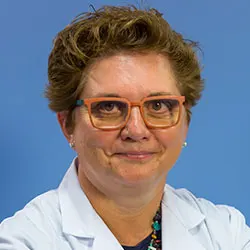 Navarre headquarters
Madrid headquarters