Advances in immunotherapy for hepatocellular carcinoma
Apr 13, 2021
|
Magazine: Nature Reviews. Gastroenterology & Hepatology
Bruno Sangro, Pablo Sarobe, Sandra Hervás-Stubbs, Ignacio Melero
---
Abstract
Hepatocellular carcinoma (HCC) is a prevalent disease with a progression that is modulated by the immune system. Systemic therapy is used in the advanced stage and until 2017 consisted only of antiangiogenic tyrosine kinase inhibitors (TKIs).
Immunotherapy with checkpoint inhibitors has shown strong anti-tumour activity in a subset of patients and the combination of the anti-PDL1 antibody atezolizumab and the VEGF-neutralizing antibody bevacizumab has or will soon become the standard of care as a first-line therapy for HCC, whereas the anti-PD1 agents nivolumab and pembrolizumab are used after TKIs in several regions.
Other immune strategies such as adoptive T-cell transfer, vaccination or virotherapy have not yet demonstrated consistent clinical activity. Major unmet challenges in HCC checkpoint immunotherapy are the discovery and validation of predictive biomarkers, advancing treatment to earlier stages of the disease, applying the treatment to patients with liver dysfunction and the discovery of more effective combinatorial or sequential approaches.
Combinations with other systemic or local treatments are perceived as the most promising opportunities in HCC and some are already under evaluation in large-scale clinical trials.
This Review provides up-to-date information on the best use of currently available immunotherapies in HCC and the therapeutic strategies under development.
CITATION Nat Rev Gastroenterol Hepatol. 2021 Apr 13;1-19. doi: 10.1038/s41575-021-00438-0.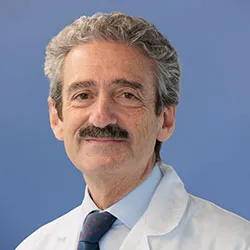 Navarre headquarters
Madrid headquarters