Get to know our clinical trials
Ensayo clínico de seguimiento a largo plazo de participantes tratados previamente con ciltacabtagén autoleucel (cilta-cel)
THE PURPOSE OF THIS LONG-TERM FOLLOW-UP STUDY IS TO MONITOR THE HEALTH STATUS OF PATIENTS WHO PREVIOUSLY PARTICIPATED IN INVESTIGATIONAL STUDIES WITH CILTA-CEL (WHICH IS ALSO KNOWN AS JNJ-68284528 OR LCAR-B38M T-CAR LYMPHOCYTES). CILTA-CEL IS BEING JOINTLY DEVELOPED BY JANSSEN RESEARCH & DEVELOPMENT, LEGEND BIOTECH USA, INC. AND LEGEND BIOTECH IRELAND LIMITED (COLLECTIVELY, LEGEND). CILTA-CEL IS A T-CAR LYMPHOCYTE THERAPY. IN THIS TYPE OF THERAPY, THE PATIENT'S WHITE BLOOD CELLS (WHICH ARE PART OF THE IMMUNE SYSTEM) ARE GENETICALLY MODIFIED TO BECOME CILTA-CEL AND USED TO TREAT MULTIPLE MYELOMA.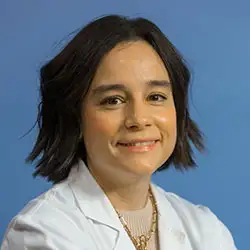 Navarre headquarters
Madrid headquarters
---
Technical Summary
LONG-TERM FOLLOW-UP STUDY OF PARTICIPANTS PREVIOUSLY TREATED WITH CILTACABTAGENE AUTOLEUCEL (CILTA-CEL).
Code EudraCT: 2020-005521-84
Protocol number: 68284528MMY4002
Promoter: Janssen-Cilag
* The trials only admit a limited number of patients and are subject to inclusion and exclusion criteria. The specialist who assesses your case will inform you of the conditions required to participate in the clinical trial.

Do you want to participate in this trial?
Request an appointment for our specialists to assess whether you qualify for this clinical trial
---

Do you prefer to send us your reports?
If you prefer, you can send us your medical information and our specialists will evaluate your case without the need to come to the Clinica.