Our facilities
The first facility of its kind in an inpatient cancer center, with extensive patient-care, academic and research support
The most advanced proton therapy unit in Europe
A reference center with 3,600 square meters dedicated to the Proton Therapy Unit, featuring advanced technology not previously available in Europe.
The Proton Therapy Unit features a synchrotron (the proton beam delivery system), two patient treatment rooms with 360-degree rotating beam guidance structures (gantry) around the patient (with built-in positioning CT image), multi-professional work areas associated with the treatment and support facilities (dosimetric planning with multimodal image fusion, including molecular and metabolic PET imaging, a pediatric waiting room equipped with customized support elements, a pediatric ICU, and an induction and anesthesia wake-up room).
In addition to the Proton Therapy Unit, the Cancer Center Universidad de Navarra has a Radiotherapy Unit (conventional radiotherapy, brachytherapy and intraoperative radiotherapy), Medical Oncology, Radiation Oncology and Hematology clinics, a Central Clinical Trials Unit, a Day Hospital and a Nuclear Medicine Service
Do you need us to help you?
Do you want to learn if your patient is a candidate for proton therapy?
Complete this form and our specialists will contact you to discuss the case.
This is how the Clínica Universidad de Navarra
Proton Therapy Unit was built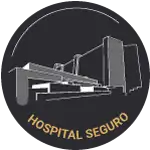 Safer than ever to continue taking care of you
We update safety protocols weekly with the latest scientific evidence and the knowledge of the best international centers with which we collaborate.