Prostate cancer treatments
We possess all the therapeutic techniques available up to date and the greatest experience in the treatment of prostate diseases.
The Prostate Centre has the most advanced therapeutic technology in the country, and one of the most developed in Europe in prostate treatments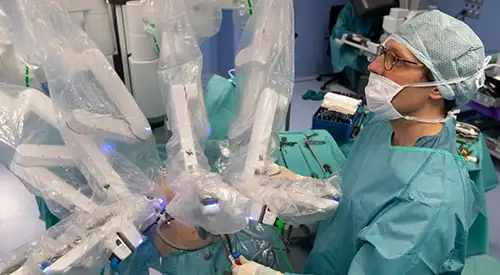 Robotic Prostatectomy
Robotic surgery supplements the limitations of conventional laparoscopic surgery by making surgical interventions more comfortable and more precise.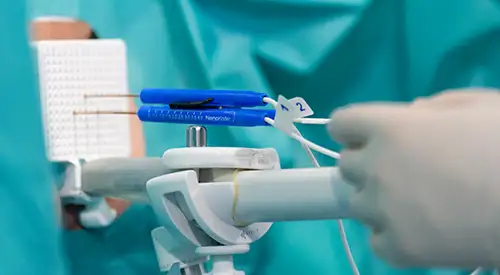 Focal therapy
Thanks to this therapy, the tumoral area can be treated without affecting the rest of the tissue, preserving continence and sexual function.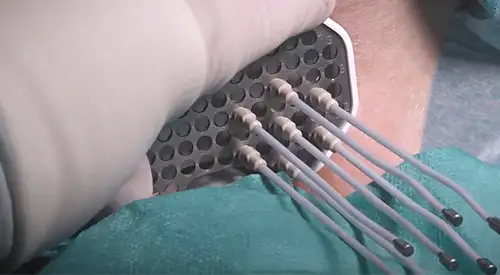 High and low rate brachytherapy
Brachytherapy is a type of radiotherapy that allows high doses of radiation to be applied directly to the tumour.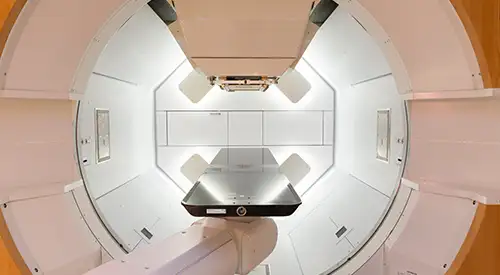 Proton therapy
The protons deposit their energy in successive layers in the tumour very quickly, achieving its destruction and repair by normal scar tissue.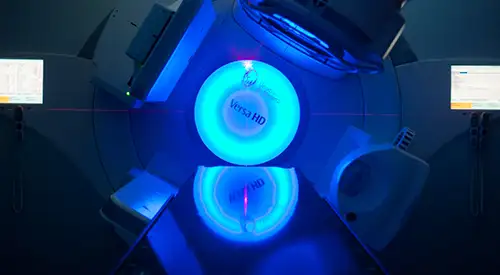 VMAT Radiotherapy
High-performance linear accelerators that allow treatments to be applied to very different anatomies in a very rapid and precise manner.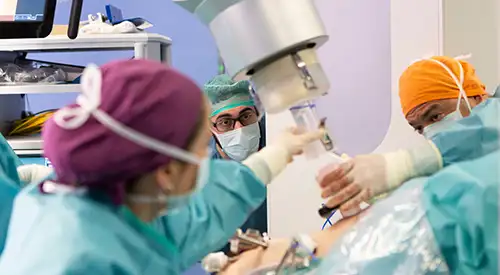 Intraoperative radiotherapy
Complement to surgery in locally advanced tumours that increases the guarantee of control.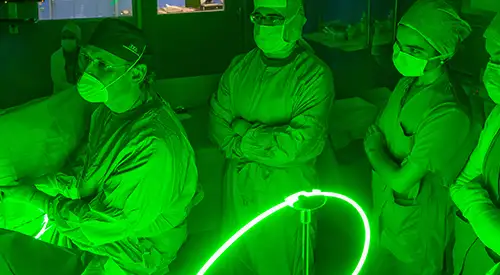 Photovaporization with green laser
Surgical treatment in a minimally invasive way, with a reduced impact on the usual activity and minimum stay in hospital.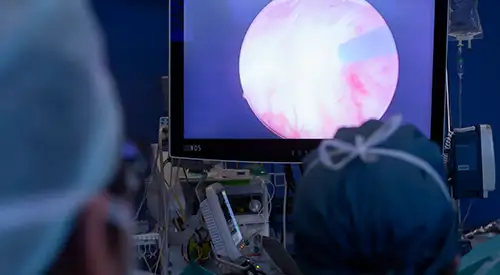 Holmium laser enucleation
Technique of choice for medium and large sized prostates that avoids the need for open surgery.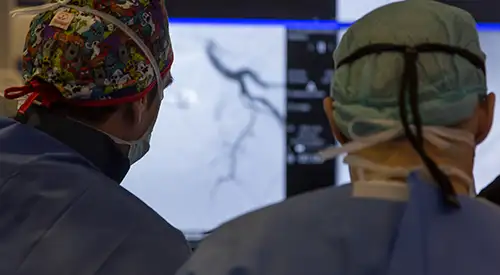 Prostatic embolization
With local anaesthesia, indicated in patients who are probed and cannot or do not want to undergo surgery with other techniques.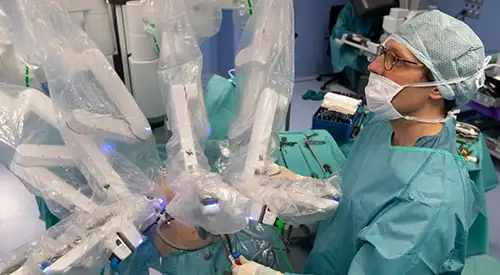 Laparoscopic or robotic adenomectomy
In cases of prostatic hyperplasia in patients with prostates that cannot be operated on transurethrally.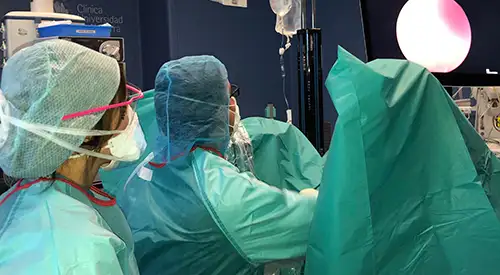 Bipolar Transurethral Resection
It allows complex prostates, simultaneous bladder tumours or bladder lithiasis to be treated during the same operation.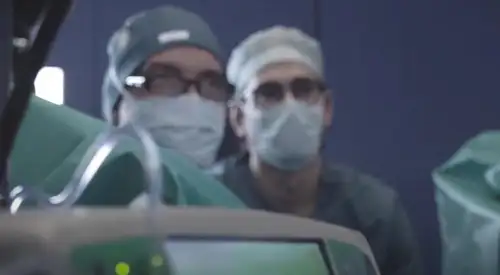 Rezum
New transurethral technique, which preserves ejaculation and allows for future surgical treatments.