Home >
Sports Medicine Area
The Sports Medicine team at the Clínica is composed of cardiologists specialised in cardiac diseases related to sport and have vast experience of the professional sporting world, as well as neumologists, traumatologists, specialists in internal medicine, hepatologists, endocrinologists and microbiologists, in order to achieve a multidisciplinary focus on the patient.
Each of the tests is carried out by the corresponding specialist who work together to offer a global vision of the health status of sportsmen or women.
The objective of this department is to have the most advanced technology and knowledge when evaluating sportsmen and women, from calculating their training routine, to diagnosing and treating any lesions, as well as determining any potential future sports associated risks.
Likewise, with all specialities and medical techniques in the same centre, the Clínica can organise the evaluation so that the patient can carry out their consultation, treatments and tests completely flexibly, in just one day.
El Club Atlético Osasuna firma un acuerdo de colaboración con la Clínica Universidad de Navarra y la compañía de seguros Acunsa por el cual el centro hospitalario prestará la asistencia médica completa tanto al primer equipo como al Promesas y la atención médica deportiva a categorías inferiores.
El acuerdo conlleva, además, ventajas exclusivas para socios, empleados y clubes convenidos.
El Club Atlético de Madrid ha firmado un acuerdo con la Clínica Universidad de Navarra y la aseguradora médica ACUNSA, por el cual, la Clínica será Proveedor Médico Oficial y ACUNSA, el seguro de asistencia sanitaria para el primer equipo durante las tres próximas temporadas (2018-2019, 2019-2020 y 2020-2021).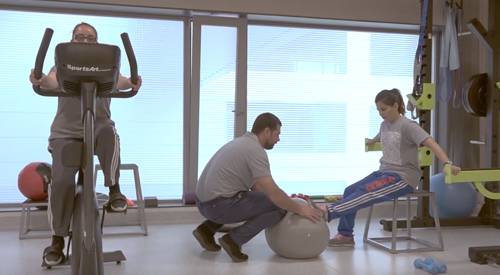 Learn how to prepare for physical exercise. [Video only available in Spanish]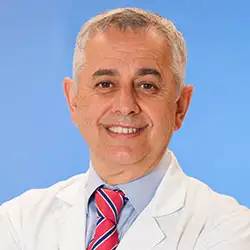 The Area has the technology and experience necessary to evaluate all types of sports men and women, from those who are just starting to the elite".
The team that carries out the advanced sports evaluation is led by cardiologists specialised in cardiac diseases related to sport, who have vast experience in the field after many years in contact with elite sportsmen and women.
The evaluation includes a complete set of diagnostic tests to check the status of the heart, respiratory system, musculoskeletal system, etc.
This evaluation is aimed at people who practise sport at a greater level of intensity, including elite and professional sports players.
Therefore, the elite sports evaluation is designed especially for the prevention of sudden death, which is caused by diseases such as hypertrophic cardiomyopathy or arrhythmogenic right ventricular dysplasia, ischemic cardiopathology or anomalous cardiac conditions.
you may

be interested

Learn why the Clínica Universidad de Navarra is different from other hospitals.

Want to participate in our clinical trials? Learn which ones are active.

Know what we do for our international patients