The Obesity Area at the Clínica has a multidisciplinary team of specialists from a number of departments including nurses and nutritionists.
The Area has leading technology for the body composition evaluation (Bod-Pod) and a caloric output calculation using an indirect calorimetry. These tests, which are not available in all health centres, are carried out on a daily basis at the Clínica, for all our patients.
We work alongside our Metabolic Research Laboratory to develop new lines of clinical and basic investigation in order to offer our patients the latest and most effective treatment alternatives. This is led by Dr. Frühbeck, a specialist at the Clínica and the President of the European Association for the Study of Obesity (EASO).
We have a highly specialised team of nurses and nutritionists to work with our patients with obesity problems. Throughout the whole process, we offer follow-up care over the telephone or in person, guaranteeing continued patient care. We aim to give our patients all the necessary information to help them continue to lose the proposed amount of weight.
Programme 1 for obese patients without other added complications. [Video only available in Spanish]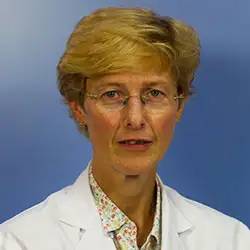 For more than 12 years, we have worked with established programmes that are continuously being reviewed, which enables us to optimise patient care".
One moment, I´d lost the battle, but the next, I was triumphant, after coming to the Clínica, where bariatric surgery was a possibility thanks to the professionals who, humanely and medically, helped me to defeat my obesity".
Nieves S.
A patient who underwent bariatric surgery
you may

be interested

Learn why the Clínica Universidad de Navarra is different from other hospitals.

Want to participate in our clinical trials? Learn which ones are active.

Know what we do for our international patients