Home >
Mammary Pathology Area
The Clínica has the largest technology equipment provision in one centre of any Spanish private hospital. Due to this, the Mammary Pathology Department is capable of diagnosing diseases just 24 hours after carrying out tests and can begin treatment in approximately 48 hours.
We carry out minimally invasive surgery. Surgery is a common treatment for breast cancer, and whenever possible, we aim to conserve the breast and avoid removing axillary nodes.
We have vast experience of reconstruction techniques. When it is necessary to completely remove a breast, it is possible to immediately undergo reconstruction surgery to improve the aesthetic appearance of the breast or to have it later on.
We have the most advanced technology for diagnosing and treating breast cancer: brachytherapy (which reduces radiotherapy sessions from 6 weeks to 5 days), the latest mammography equipment, treatments with personalised vaccines and studies for genetic risk, amongst others.
Our diagnostic tests for the early detection of mammary diseases detect 60% of new cases in their early stages. These patients can then be treated with a multidisciplinary programme combining surgery, radiation, chemotherapy, hormone therapy and new molecular targets.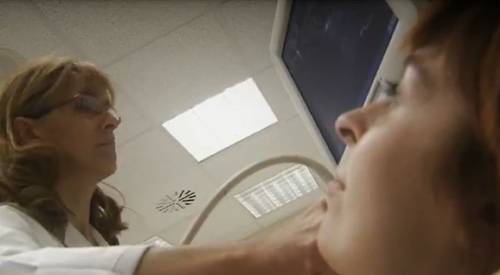 The Mammary Pathology Area offers quick and reliable diagnostic and personalized treatment. [Video only available in Spanish]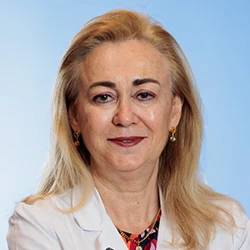 Before establishing each patient's most appropriate treatment, which will be personalised, it is essential to determine whether the disease has disseminated or not".
Breast cancer is the most common type of tumour in women, in both developed and undeveloped countries. However, the majority of lumps that appear in the breast are benign.
The stage of the cancer is one of the most important factors when predicting the patient´s prognosis and chances of surviving the disease. For this, the necessary diagnostic tests are carried out in order to obtain more information about the tumour´s size, location and effect on neighbouring tissues, lymph nodes and nearby organs.
The main aim of diagnostic testing is to diagnose tumours at an early stage, and therefore, guarantee a higher chance of curing it. Furthermore, these tests determine whether or not other areas have been affected.
Other secondary tests to evaluate if the disease has spread or not include:
The prognosis for breast cancer depends on what stage it is diagnosed in, therefore it is important to diagnose the disease early on.
The majority of patients that are diagnosed with the condition don´t have any risk factors that would suggest that they would be likely to contract the disease, and this is why it is important to remember these recommendations:
Not all mammary diseases are malignant. The Mammary Pathology Department also diagnoses and treats other diseases that can appear in the mammary gland:
Inflammatory or infectious breast diseases: acute mastitis, abscesses, fat necrosis, etc.
Benign breast tumours such as mammary fibroadenoma and intraductal papilloma
Fibrocystic mastopathy, the most common benign condition, specialists must be careful not to mistake this for breast cancer.
our

PROFESSIONALS
Mammary Pathology Area
selector carrusel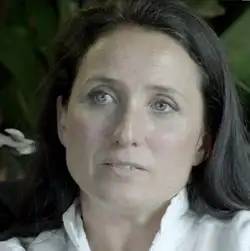 I feel wonderful! I believe I'm better than before, because the challenges of life make you stronger. I'm excited for my future."
Beatriz P.
Patient diagnosed with breast cancer during her pregnancy
you may

be interested

Learn why the Clínica Universidad de Navarra is different from other hospitals.

Want to participate in our clinical trials? Learn which ones are active.

Know what we do for our international patients