For lung cancer patients, it´s important to create a specific therapeutic plan that combines the various treatments necessary to obtain the best results.
The creation of the Lung Cancer department and the interaction between the various medical teams has meant that we are now carrying out more translational research into malignant pulmonary pathologies in the Centre for Applied Medical Investigation (CIMA).
The Clínica´s characteristics (the size of the centre, the relationship and communication between specialities, the technological resources for diagnosis and treatment…) facilitate the establishment of the various departments, like that for Lung Cancer, and guarantee their success.
The interaction between the various medical teams involved means that treatment is more precise, diagnosis is better, patients are cured more quickly and costs are reduced (by avoiding duplicating tests/examinations) and therapeutic treatments are carried out in less time for each patient.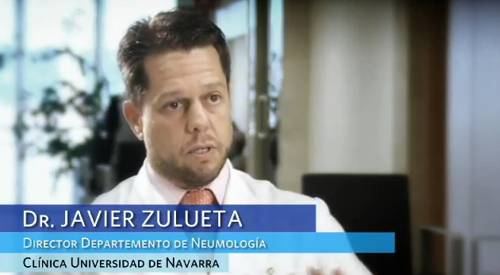 Lung cancer is the most common in the Western world and has the worst prognosis. [Video only available in Spanish]
We carry out chest CT scans annually in patients considered to be at risk, to reduce the number of deaths caused by lung cancer".
Pulmonary Nodule
A biopsy permits the definitive detection of a pulmonary nodule.
Pulmonary nodules are caused by the accumulation of cells from a different origin to the lung cells. 90% of cases are detected by chance and the rate of curing is a round 70-80% if it is detected in its initial stages.
For its detection, the only definitive criterion is a pulmonary biopsy. This confirms the diagnosis, the extent of the spreading of the disease and what treatment is appropriate.
Lung Cancer
Lung cancer is most commonly caused by tobacco.
The prognosis is better in patients in which the disease was discovered early on. Considering that it is an aggressive tumour, the diagnosis must be carried out quickly in order to begin the appropriate treatments as soon as possible.
Pulmonary Metastasis
All pulmonary metastases can be removed.
Pulmonary metastatic tumours are cancers that develop in other areas of the body and spreads in the bloodstream to the lungs. As for treatment, it is technically possible to remove all existing pulmonary metastases.
Chest CT scan
We are leading internationally in the early detection of this disease.
For over a decade, the Clínica has been taking part in an international study for the early detection of Lung Cancer using chest CT scans or low dose radiation scanners.
Approximately 40% of smokers and ex-smokers that undergo a chest CT scan have benign pulmonary nodules. Sometimes, a CT scan is repeated 3-6 months later to observe the nodules´ evolution. In the majority of cases, the nodules detected do not grow between one CT scan and another; this confirms that they are benign.
PET scan
PET scans are useful for detecting nodules which are 10mm or larger.
This consists in injecting the patient intravenously with radioactive glucose. The malignant tumours generally have a high metabolic rate, and therefore ingest the radioactive glucose meaning that they can be located using a gamma camera (radioactivity detector).
This is very useful for detecting nodules which are 10mm or larger.
Respiratory function tests
A series of tests to evaluate the changes to the respiratory system.
Respiratory function tests evaluate the level of changes to the respiratory system in different diseases. They are very useful for distinguishing between different respiratory diseases, especially between those which cause bronchial obstructions and those which produce other types of changes.
These tests consist in: spirometry, plethysmography, diffusion capacity, measuring arterial blood gases, a 6 minute walking test and cardiopulmonary stress test.
Bronchoscopy
A bronchoscopy is carried out under sedation and doesn´t require admission to hospital.
A bronchoscopy allows doctors to visualise the respiratory tract and collects samples of respiratory secretions, bronchial, pulmonary or lymph node tissue from the mediastinum.
It can also serve a therapeutic purpose.
All bronchoscopies are carried out under sedation in a room especially for this procedure. The majority of bronchoscopies are done as an outpatient procedure and don´t require admission to hospital.
To treat tumorous lung diseases we offer the following treatments:
our

PROFESSIONALS
Lung Cancer Area
selector carrusel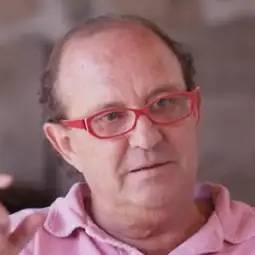 I think a positive attitude is crucial for everything in life, health above all and especially for cancer".
Fernando
Patient treated for lung cancer
you may

be interested

Learn why the Clínica Universidad de Navarra is different from other hospitals.

Want to participate in our clinical trials? Learn which ones are active.

Know what we do for our international patients