Home >
Allergology and Immunology
Allergology and Immunology
department
The Allergology and Immunology Department at the Clínica is part of the Global Allergy and Asthma European Network, made up of the 25 best Allergology departments in Europe, chosen for their scientific excellence, multidisciplinary work, teaching and international activities.
We have the most advanced diagnostic techniques, and are leaders in research, working alongside the best experts in the field. We also have over 50 years' experience of patient care.
We were the first Spanish centre to start using the microarray technique. This allows us to evaluate the patient's reactivity to molecular components in foods, pollens, insects, animals, latex, etc. in just one test.
This test activates the basophiles so that it possible to diagnose allergies in vitro. It works well as a complementary test for cutaneous examinations and is a useful tool in deciding when to carry out drugs tolerance testing.
Furthermore, we offer innovative treatments with excellent results, like testing for chronic urticaria with antibodies, and the best patient care, with nurses who are specialised in these diseases.
Diagnostics allergies with microarrays [Video only available in Spanish]
The Allergology and Immunology Department at the Clínica has more than 50 years experience. We diagnose diseases with the latest scientific advances and treat all types of allergological diseases."
We diagnose and treat all types of allergological diseases. Some of the most frequently diagnosed conditions include:
In the Allergology and Immunology Department at the Clínica Universidad de Navarra we treat, once diagnosed, all allergological diseases included in this area of speciality:
Allergological in vitro diagnostic techniques
When diagnosing a disease, it is extremely important to recommend the appropriate immunotherapy or pharmacological treatments and monitor a patient's progress throughout the course of their disease.
This entails identifying the causative agent for the clinical reaction, but it's not always possible to do so due to the antigen's characteristics, standardisation, sensitivity and the specificity of the techniques required.
Serological techniques
Calculating total IgE, specific IgE and the antigen's specific IgG4
Tryptase calculation
Atopy test
Eosinophil cationic protein
Precipitins
Cell trials
In these tests, the patient's in vitro cells are stimulated with the allergen believed to provoke allergic reactions. Then, the specialists use flow cytometry with the histamine or sulfidoleucotrienos that the cells produce when an immediate allergic reaction occurs. They also analyse the reaction markers of the activated effector cells (basophiles).
Basophiles activation tests
This is a new and very useful procedure in the diagnosis of allergic reactions to different allergens, especially immediate reactions, like drugs: antibiotics, analgesics, anaesthetics, etc.
The test detects the reaction markers of the activated effector cells connected to fluorochromes through flow cytometry, allowing the specialists to confirm the diagnosis and decide what tolerance tests to use.
Molecular diagnosis of allergies
This is carried out using microarrays and compliments cutaneous testing and other in vitro diagnostic techniques. A 5x5 mm microchip is fixed to 103 molecular components.
The microchip is fixed to the components after the surface has been bathed in specific IgE antibodies from the patient ́s blood
After this, the components detected precisely reveal the patient's sensitivity.
RESEARCH
Ensayo clínico en pacientes con asma para comparar la eficacia y la seguridad de QVM149 con QMF149
El proposito del ensayo es evaluar la eficacia y seguridad de dos dosis diferentes de QVM149 (QVM149 150/50/80 ¿Êg y QVM149 150/50/160 ¿Êg mediante Concept1) en comparacion con las dos dosis correspondientes de QMF149 (QMF 150/160 ¿Êg y QMF 150/320 ¿Êg mediante Concept1) en asmaticos mal controlados, determinadas mediante las pruebas de funcion pulmonar y los efectos en el control del asma.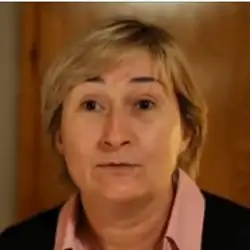 Although there is still no cure, with the medication they recommended me, I now have a completely normal quality of life."
Inmaculada G.
A patient treated for chronic urticaria
you may

be interested

Learn why the Clínica Universidad de Navarra is different from other hospitals.

Want to participate in our clinical trials? Learn which ones are active.

Know what we do for our international patients